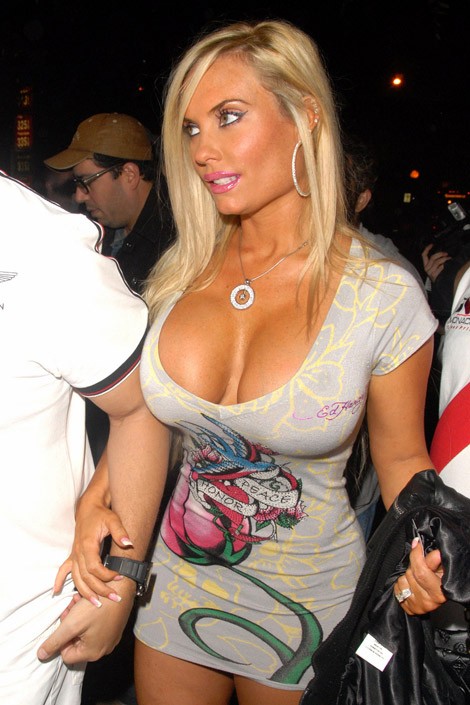 Ice T's wife Nicole "Coco" Austin left Voyeur nightclub in Los Angeles last night wearing a revealing Ed Hardy t-shirt dress. How does such a voluptuous woman fit into a such a teeny dress? She's defying gravity.
The couple just returned from a trip to Paris, where Coco was dressed down a bit, but still showed off the cleave'.
The best thing about these pics, though, is that her cleavage takes our focus off the Ed Hardy t-shirt.
Fun facts about Coco:
 
 -Her parents met on the set of "Bonanza."
 -Her brother used to mispronounce her name, so she became "Coco."
 -She won her first modeling competition at age 14, winning $20,000
 -She attended Beverly Hills Studio with classmates such as Jessica Alba and Hilary Swank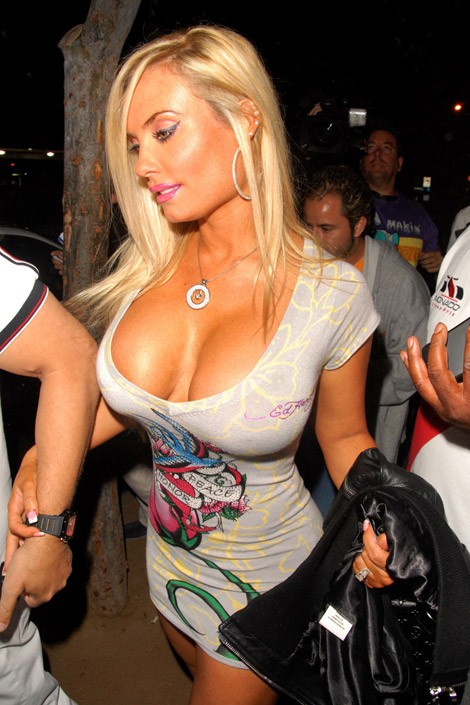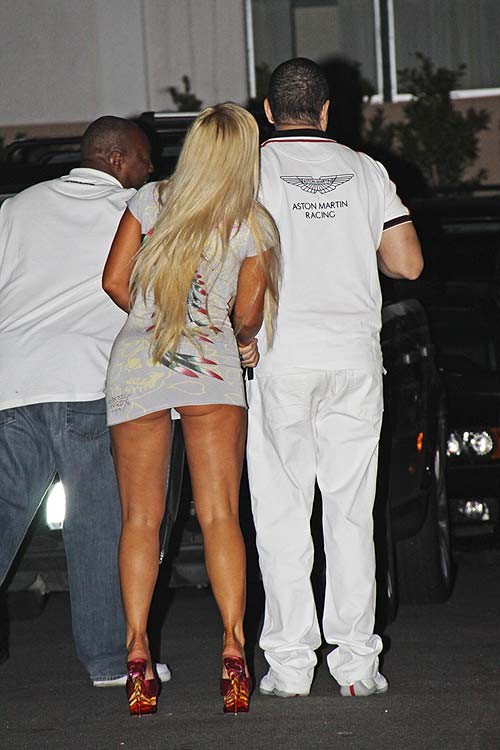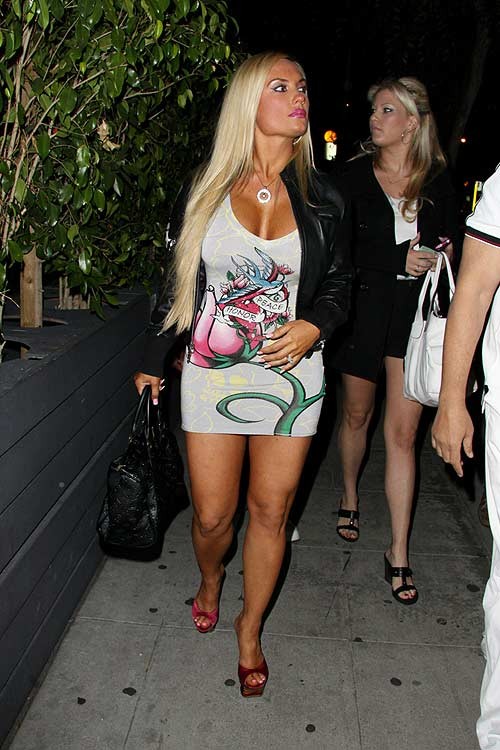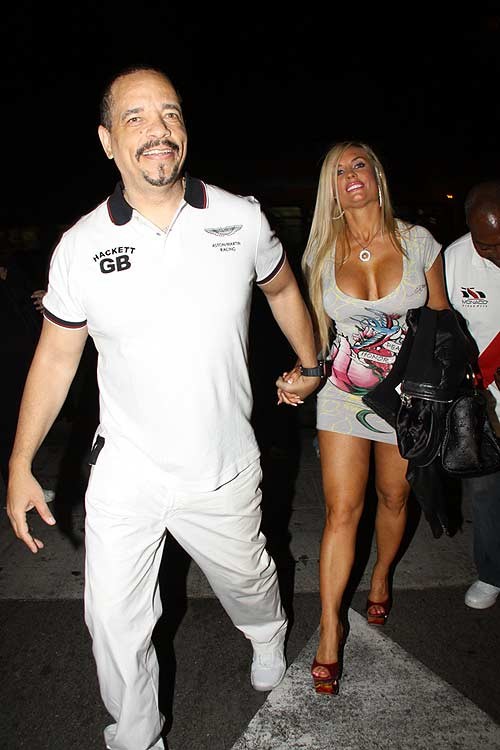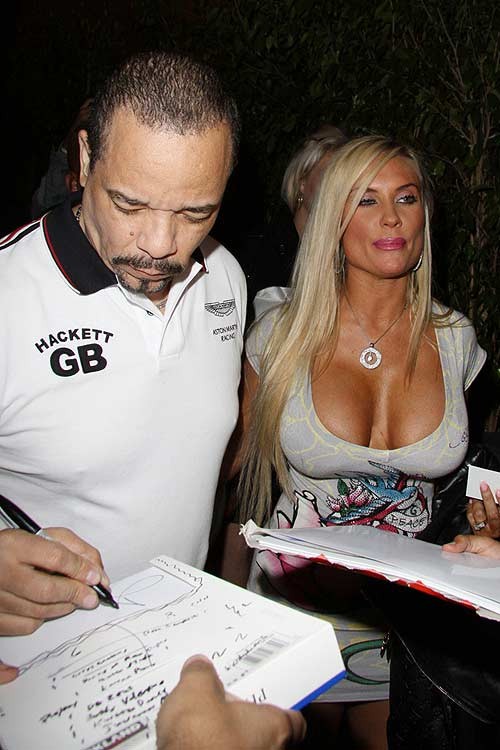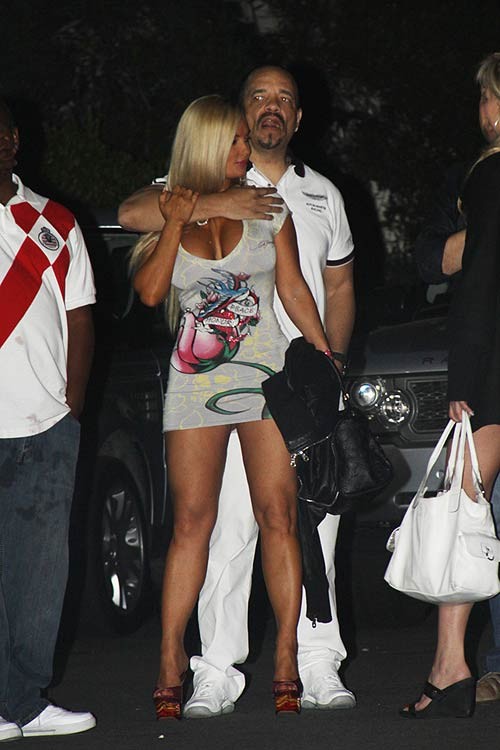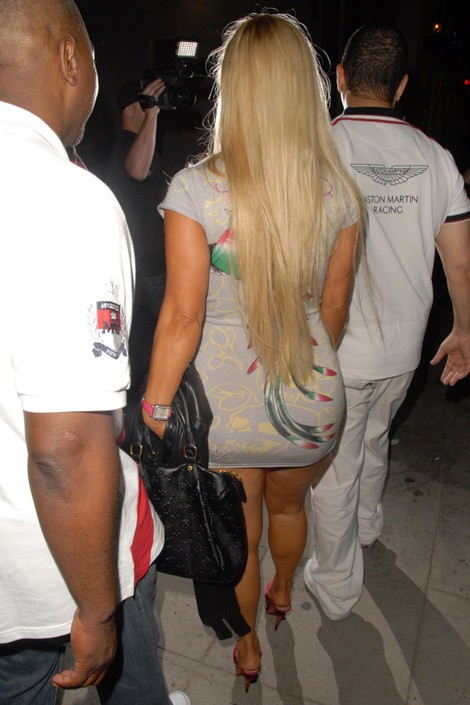 WANT MORE BOOBS? CHECK OUT THIS SET OF MEGAN FOX AT THE "JONAH HEX" PREMIERE!

More: Celeb Photo Features | Fashion Photo Features
Click for more great Coco pictures: