Hollywood's Newest Hotspot- Supperclub
A real zebra walking the red carpet, a blonde bombshell singing in the moon, a man dressed as a white tiger being led around on a leash, an illuminated zebra crawling around on the floor...you're either in Amsterdam, Vegas, on acid, or at Hollywood's newest hotspot- Supperclub Los Angeles.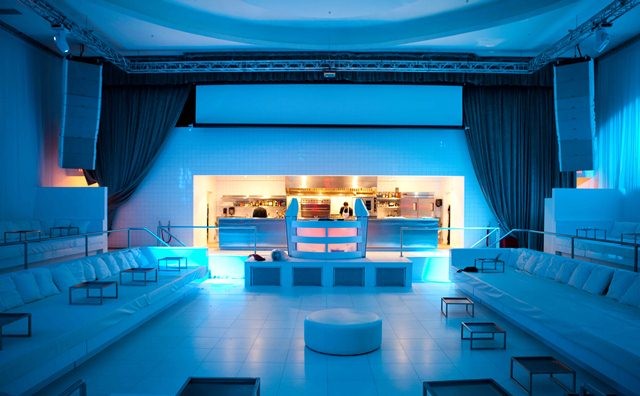 Celebrities like Christina Aguilera, Corey Feldman, Russell Brand, CSI Miami's Adam Rodriguez, Johnathon Scheach, Coyote Ugly's Izabella Miko and a few of the the Los Angeles Lakers have all been spotted here, enjoying the music, food drinks and eclectic ambiance.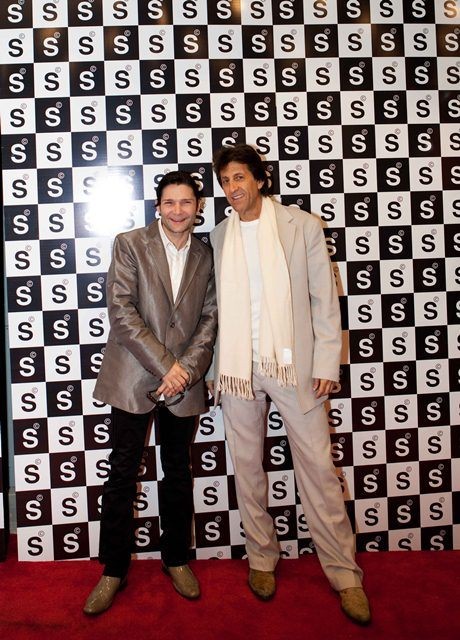 Originally established in Amsterdam in 1990, the Supperclub franchise has since spread to San Francisco, Istanbul, Singapore, London and now to Los Angeles. It may sound like another Hollywood club where celebrities go to be seen, fans go to gawk and drinks are overpriced yet underwhelming, but Supperclub crushes those stereotypes and offers its patrons an unforgettable experience.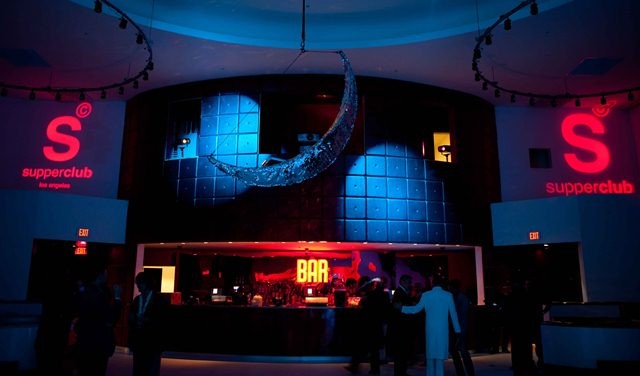 While enjoying the club, formally the historic Vogue theater in the heart of Hollywood, you can expect a show, unique drink infusions such as Nelson's Blood- rum, raspberries and watermelon, or Screamin' Mimi- chili infused tequilas with violet syrup, a pre-fixe menu featuring goat cheese and wild mushroom empanadas with mango salsa and roasted tomato sauce, diver scallop stuffed calamari with sea beans, tomato confit and roasted tomato jus and a night full of visual stimulation.  
Whether you're seating on the plush, white bed-like couches, or working up a sweat on the dance floor, listening to the hottest DJ's spin, you will notice the unique flair in entertainment the Supperclub has to offer. Costumed girls are walking around dawning avant-garde gas masks, a guy dressed like a zebra struts around, mingling with the crowd, performers on stilts socialize through the crowd on the dance floor, and girls hanging from elastic sheets perform sexy dances hanging from the ceiling.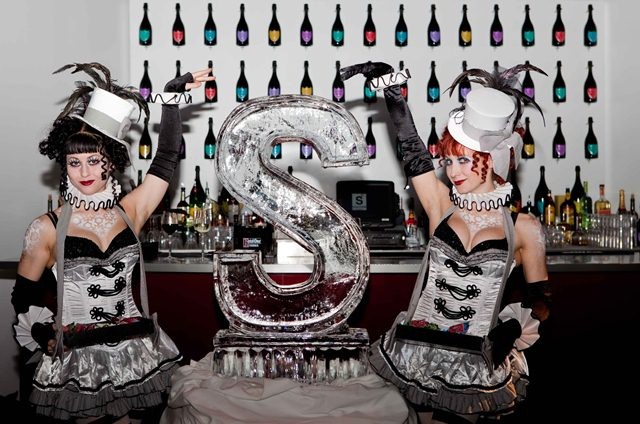 If it's the European flair you're missing in your life or if you want to see how Mom and Pops may have partied in the seventies, this is the spot to reminisce. Next time you're in Hollywood, make sure you hit up the zany new craze in nightlife, Supperclub Los Angeles.