Hollywood's Elite Honor Nora Ephron At New York Memorial Service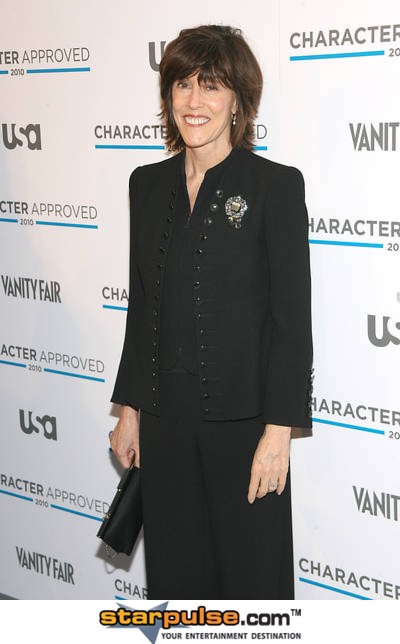 Meryl Streep, Steve Martin and Meg Ryan were among the many stars who turned out to honor late screenwriter Nora Ephron at a memorial service on Monday.

The prolific writer/director died on June 26 after a six-year battle with acute myeloid leukemia; and some of Hollywood's biggest names paid tribute to Ephron at a service at the Alice Tully Hall in New York's Lincoln Center.

Steven Spielberg, Larry David, Kristin Chenoweth, Barbara Walters and Martha Stewart were on hand for the service; along with Sally Field, Matthew Broderick, Diane Sawyer, and Hollywood couple Jon Hamm and Jennifer Westfeldt.

Streep and Ryan; who played the leads in two of Ephron's more famous films - Julie & Julia and Sleepless in Seattle, respectively; were joined by Mike Nichols and Tom Hanks, who spoke during the ceremony.

Ephron had the last word though - she orchestrated her own memorial service by leaving behind detailed instructions for her husband, producer Nicholas Pileggi.

Pileggi revealed that his late wife had saved a file with plans for the service - including how long the service was even supposed to run - on the couple's computer.

He tells the New York Post, "Nora planned the service to last only 47 minutes. She wanted it under an hour. It was in her computer headlined Exit. She had six years to orchestrate this."