Hollywood's Cutest Couples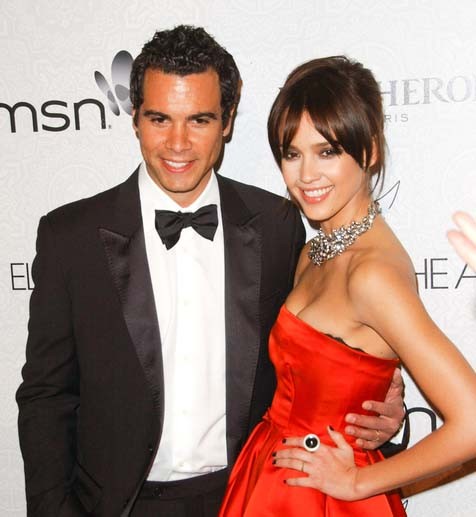 All together now: Aww.
We all love a cute couple even if they make millions of dollars for only being entertainers because they are just so darn cute! Whether it be a stud with an adorable no name actress or perhaps it might be two superstar entertainers, the only thing that matters is how cute the couple is.
What makes a cute couple? We are not exactly sure but you must look good together, be well kept, and be worth millions of dollars. OK, everything but the last one and we hope you enjoy "Hollywood's Cutest Couples."
Paris Hilton and Doug Reinhardt
We understand we all dislike Paris because she was a total floozy but now she has started to clean up her act and has become a humanitarian. That is right, Paris Hilton has become a humanitarian, and her BF Doug is always in the background looking extra douchey but Doug is a handsome man and is a nice compliment to Paris and … wait for it … we think they make a cute couple (gulp).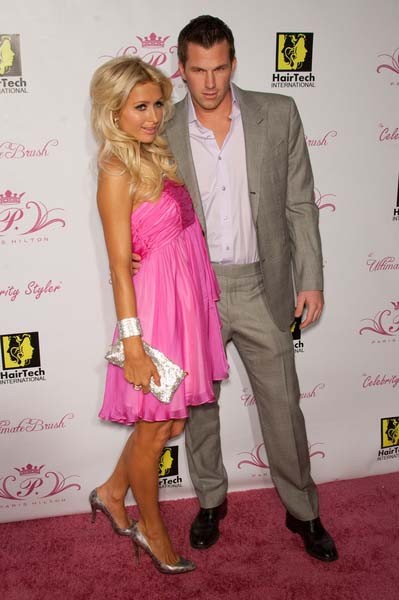 Image © PR Photos
Jennifer Aniston and Gerard Butler
Nobody makes fun of Jennifer Aniston more than this guy but there is nothing funny about her ageless beauty. She is amazing to look at but when you remember what she has been through, you tend to giggle to yourself. Countless men have left her in the dust and it is because she is so crazy but she does make a very cute couple with the handsome Gerard Butler. Butler is in it for the fun and is the next in line to abruptly leave Aniston but we only sometimes feel badly for people worth over $100 million.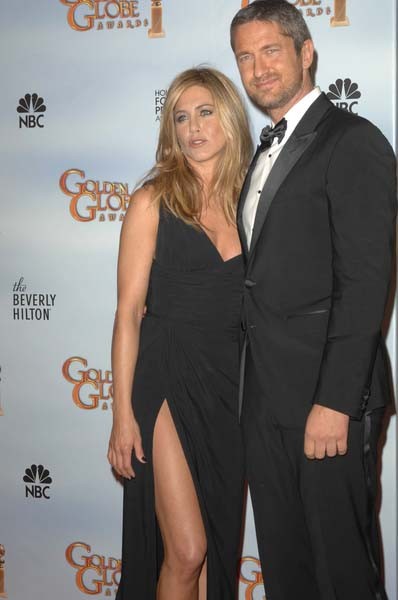 Image © PR Photos
Reggie Bush and Kim Kardashian
Great couple only problem is they are in it only for the publicity and to advance their careers. Kim is a smoking hot curvaceous inadvertent porn star who is now making a name for herself and Reggie was very good at USC but has not done much in the NFL. The Saints recently won the Super Bowl but they might not renew Bush's very expensive contract. The two of them make a fantastic bi-racial couple and have already fought off rumors of infidelity, let's hope they make it passed the summer.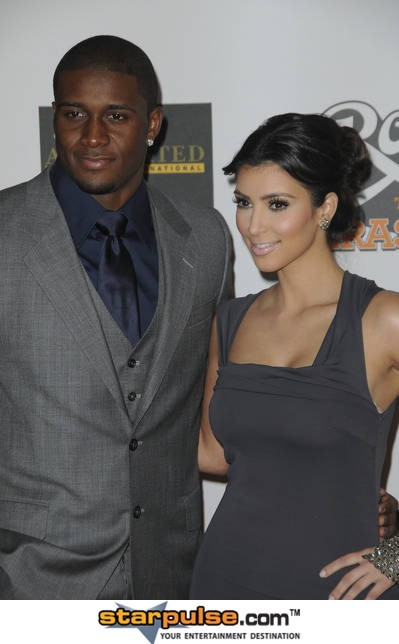 Image © PR Photos
Jessica Alba and Cash Warren
Probably the most down to earth and normal couple in all of Hollywood AKA the most boring couple in H-Wood, Jessica Alba and handsome hubby Cash Warren make a very cute couple. Of course, any man standing arm in arm with Alba would make a cute couple but Cash is a cool dude, I mean, his name is Cash. Alba and Warren keep a low profile but Cash is always hopping on Twitter and talking to his fans and friends and we can only hope their kid is as good looking as them.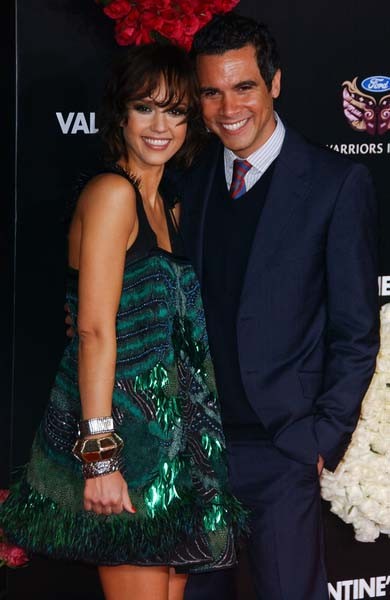 Image © PR Photos
Rachel Bilson and Hayden Christensen
Some of you might not know who either is but Bilson is more than super cute she is downright adorable and her husband Hayden played Anakin friggin' Skywalker in the latest Star Wars installments. These two do not make a cute couple they are one of the best-looking couples in the world. She is more than an actress and might be known more for her fashion sense and he is known as being super hot and the latest Anakin Skywalker. They make a fantastic couple and we think they will be together for a long time, which is rare in Hollywood.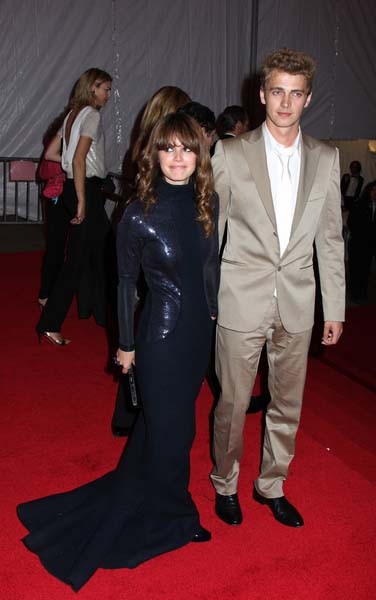 Image © PR Photos
Russell Brand and Katy Perry
When Russell Brand and Katy Perry started dating we became extremely jealous and starting throwing things around the house in frustration. JK, not really but we thought he was using Katy for her god given features but it turns out they really like each other. There have already been engagement rumors and we hear Brand has stopped his womanizing ways just for KP. We might be jealous but there is no denying how cute these two are together.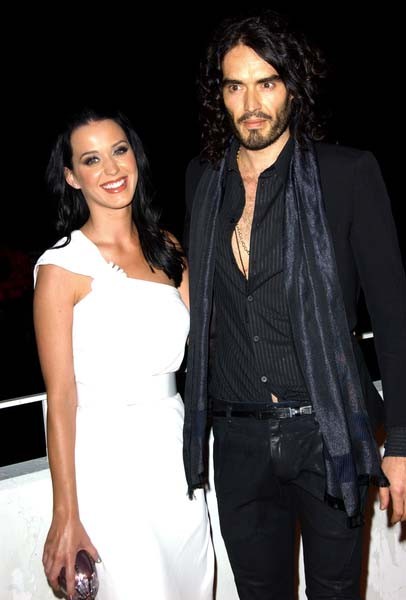 Image © PR Photos
Kanye West and Amber Rose
We have loved these two since they started dating but we never thought they would last this long. We heard break up rumors over the summer but they have been seen together recently and it does not look like 'Ye will be breaking up with his blonde model chick. She loves him for the attention, but West loves her for the attention she grabs. They make more than a cute couple, they make headlines. They are so cool they look like a futuristic couple.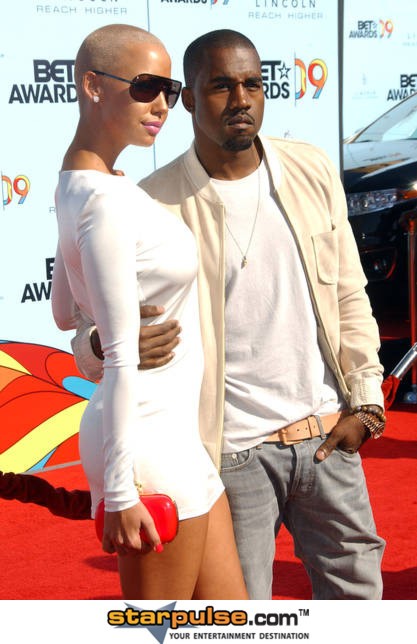 Image © PR Photos
Mila Kunis and Macaulay Culkin
Although one of the strangest couples of all time Mila Kunis and Macaulay Culkin are still effin' adorable together but rarely seen together. We know she likes video games and super nerds just like Mac is, but we do not know much about Culkin. Sadly they are rarely seen together, but that is what makes them cute besides their adorable looks. Culkin still looks like he's in his late teens (we think) and Kunis is one of the best-looking girls in the world. And what does that equal? One of the cutest couples in Hollywood.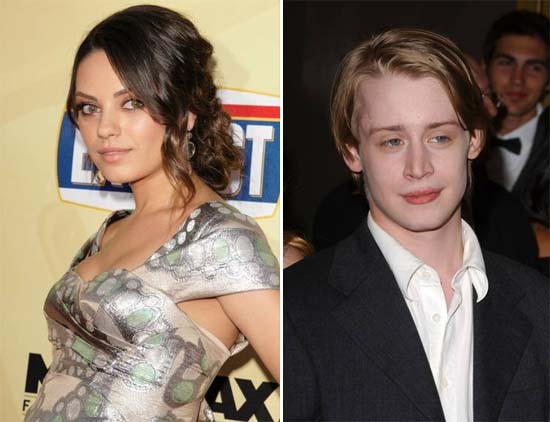 Image © PR Photos
Zac Efron and Vanessa Hudgens
This is one of our favorite couples of all time because they are so damn good looking. Zac is as handsome a 21 year old can get and Vanessa is totally smoking hot. A super babe, Hudgens is happily dating one of the best looking dudes in the world but who knows if they have been cheating on each other. They seem made for each other, which makes them cute, we just hope it lasts forever, which it will not.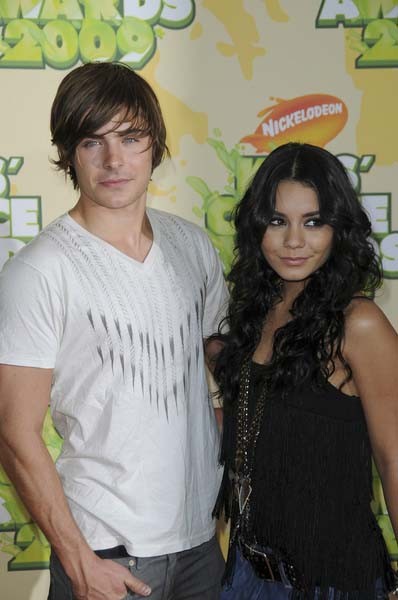 Image © PR Photos
Gavin Rossdale and Gwen Stefani
And you thought we were going to go with a young couple for the number one cutest couple in Hollywood. These two have been married for nearly ten years and they have the cutest kid in Hollywood, Kingston. There are no signs of infidelity between the two of them, which makes them even cuter and we hope these two stay together forever and make cute lil babies for the rest of their lives.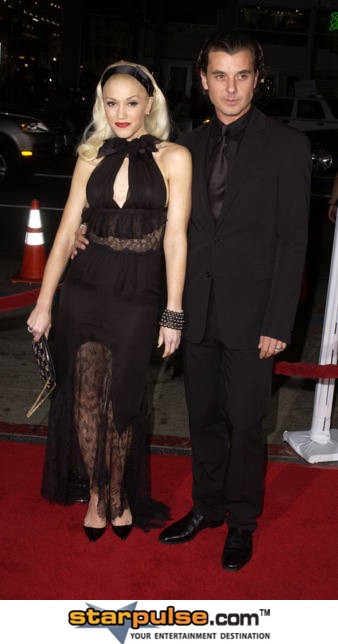 Image © PR Photos
Story by
Matt Anaya
Starpulse contributing writer
Twitter.com/shmattshmanaya