Hollywood Unwrapped: Reality Rocks Expo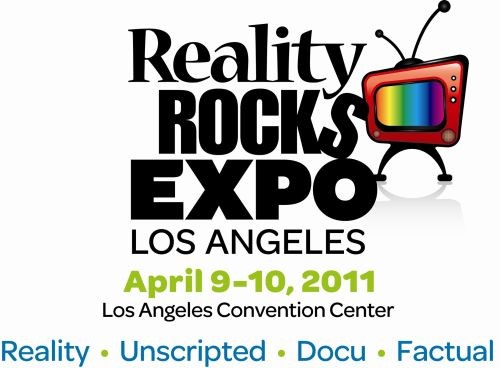 Last weekend, the world of reality television came together to celebrate everything that is reality television. I must say that we just lost a few more brain cells because of the launch of Reality Rocks Expo. It just shows us that enough people like reality television enough that they would agree to pay $35 dollars to go see their favorite reality performer. I refuse to call them stars because in full reality, they have not done anything to get the star treatment that they are.
It's not like sleeping with as many women or men in a big house rigged with lots of cameras is going to make you a star. Being a 4-foot supposed Italian who drinks and swears enough that your average sailor is going to wonder why you have such a big mouth is not going to make you a star either. This is what networks are selling to the public.
The sad and honest truth is that Americans and other countries in the world actually love watching what I consider train wreck television. Shows such as "The Hills", "The City", "Pregnant at 16", and "The Kardashians" is television that makes us dumber and dumber every time we watch it.
The Los Angeles Convention Center was packed (or so they thought) with reality performers, fans and media who attended panels. Some of these panels, like Reality TV Changed my Life, Dating and Love in the reality spotlight were nonsese. On the panel of discussion, whatever you may want to call it, were performers/actors from "Real Housewives of Orange County," "Atlanta" and "Tough Love." What makes these people experts?
I did miss one screening that I was actually kind of looking forward too. That was the screening of "Audrina". If you need some idea of what the show is about, "Audrina" stars former "Laguna Beach The Real Orange County" & "The Hills" actress Audrina Patridge. Now, ladies and gentlemen she has gotten her own show just like Whitney Port did with "The City".
The thing is, Reality TV is not really reality television at all since it's impossible to get the shots that they get if it was not pre-planned. Look at a show like "Bachelor," "The Hills" etc. and you see them at a club, restaurant or just walking down the street. Why is it that not a single person or group turns around to smile, point at them or anything remotely like that? We all know that Los Angeles is full of people who want their 15 minutes of fame! Hence, that's why the shows keep growing.
I did attend one screening and since I am a guy with a pulse and one who, when he gets an invite to see anything with the Playboy logo attached, I jump. I went to see the screening of Playboy TV's new brand called TV for 2 and saw an episode of "The Stash" hosted by Rachel Perry. I also had a quick look at "Celebrity Sex Tales" where I got to speak with the executive producer of the show, Jason Hervey, who you may know from playing the big brother on "The Wonder Years."
While waiting for this screening, I ran into a protest/gathering right around the corner from the Playboy screening. I joked around with one of the girls from Playboy who didn't believe me they were protesting. (I don't know why, but I should have gotten her name as she was a very attractive young girl.)  The show was funny and interesting as well and we will discuss it more in my Conversation with both Rachel Perry and Adrianne Curry. I also meet Chanel, who's coming out with her own CD and opened up in my conversation with her about everything from childhood to fame.
That was my day at the Reality Rocks Expo, and it has a lot of growing up to do. If I'm going to pay $35 dollars to attend the show next year, they need more exhibitors. The show was smaller then expected. On The Read Carpet, Myspace and Access Hollywood had a bigger presence on the show floor then the reality shows themselves. None of the big shows attended, and that's going to hurt the show as they plan for next year. Pack your bags and lets plan for next years Reality Rocks Convention...if there is another show!
Hollywood Unwrapped by Jeremy Meyer is an opinion column. The opinions expressed in this column are solely the opinions of the columnist and are not necessarily the opinions of this publication or any other outlet that publishes this column.