Hollywood Chamber Of Commerce Shoots Down Kim Kardashian's Bid For Walk-Of-Fame Star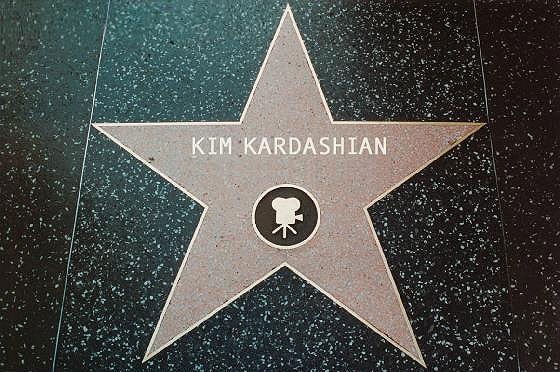 Kim Kardashian's dreams of one day landing a star on the Hollywood Walk of Fame have been shot down after Chamber of Commerce officials responded to her comments in the latest issue of V Magazine.

"I think there was a quote where somebody said that reality stars will never get a star on the Hollywood Walk of Fame." she tells V magazine. "So, of course I'm so competitive that I think that it would be a huge achievement and a goal that anyone would want. I would love to break that mold."

If the Keeping Up With the Kardashians star wants to be immortalized on the illustrious sidewalk attraction she'll have to start acting for real before she's even considered.

A Chamber spokesperson tells The Hollywood Reporter, "Part of criteria in being honored is receiving awards such as Emmys, SAG Awards, Oscars... in the category of television, live-stage performance or motion pictures.

"And they have to have a career in the business of acting for five years or more."

Sounds like this one may be out of reach.