Hollywood Celebrities Tweet Their Reaction To California Wildfires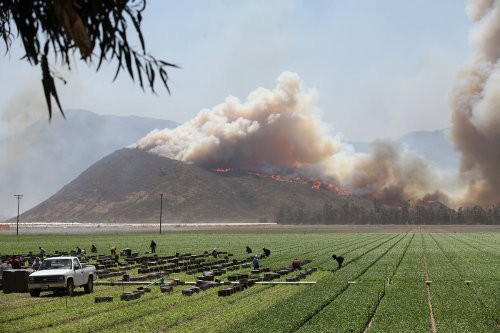 Hilary Duff and LeAnn Rimes are among the stars who have reached out to victims of the devastating California wildfires as emergency workers continue to battle the flames.

On Thursday, fire broke out in the area around Camarillo, north west of Los Angeles and thousands of residents were forced to evacuate their homes as the flames spread.

Emergency workers were still battling the blaze on Friday, and country star Rimes, who lives in California, revealed she was growing worried.
In a post on Twitter.com, she writes, "These fires here in Cali (California) are close enough to get a little nervous. God bless the firefighters and the families in the middle of it right now."

Actress Duff adds, "So sad to come home and see these raging fires in California. Devastated for all these people losing their homes!"

Singer Colbie Caillat posted a picture of herself standing on a California beach, holding her dog, with a huge plume of smoke in the background, adding, "Watching the smoke from the SoCal (south California) fire pass over the mountains to the ocean. Hoping everyone & their homes are safe."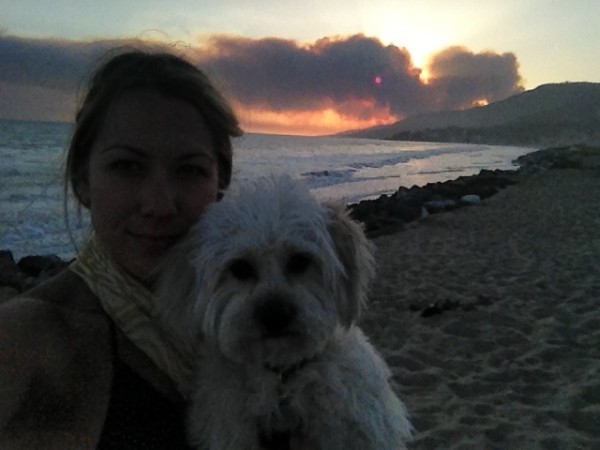 Zapped! actor Scott Baio also posted a picture of the flames and added, "Praying for the hundreds of first responders to be safe & get this huge fire out soon."