Holly Madison - What Happens In Vegas...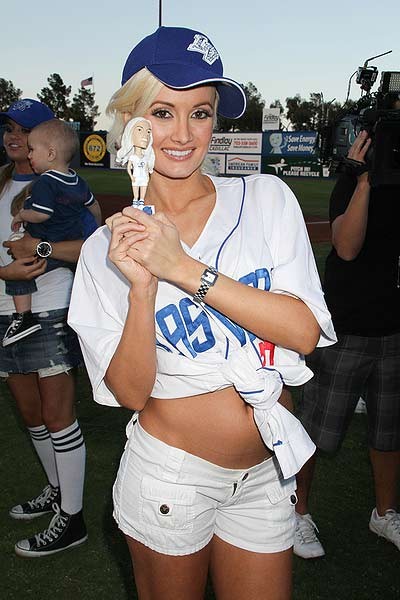 Holly Madison seems to be the most familiar face in Las Vegas these days, showing up at virtually every event that needs an over-inflated bimbo to bring in the crowds.

Ever since leaving Hugh Hefner behind and walking away from 'the good life' at the Playboy Mansion, Holly's stock has been plummeting - and she's been hosting virtually every event that happens in Vegas to pay the bills.

On Tuesday it was Holly Madison bubblehead, er, bobblehead, night at the Minor League Baseball matchup between the Fresno Grizzlies and Las Vegas 51s. The former Girls Next Door star threw out the first pitch and signed bobbleheads for fans. Las Vegas won the game 2-1, but the real losers were the baseball fans who were distracted from the game by someone who's been to third base more than any player on either team.
Check out more pics of Holly in Vegas...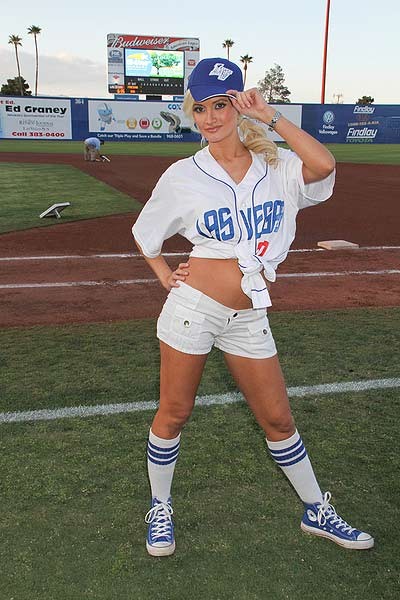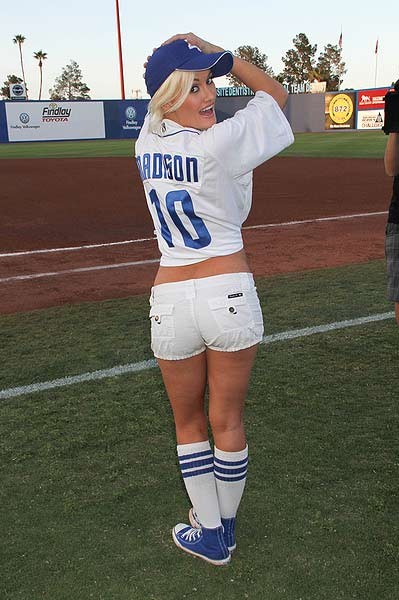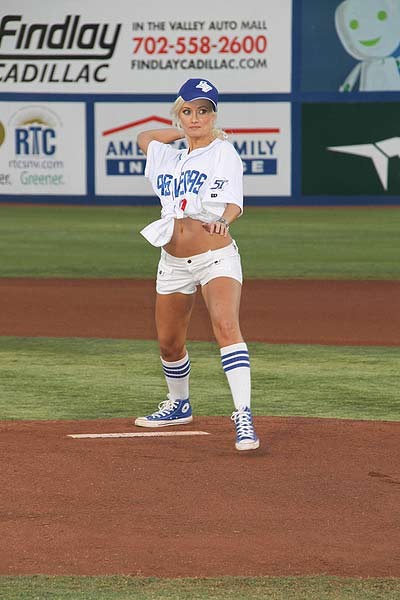 Click the pics for larger images: