Holly Madison Shows Off Her Baby Bump & Cleavage In Las Vegas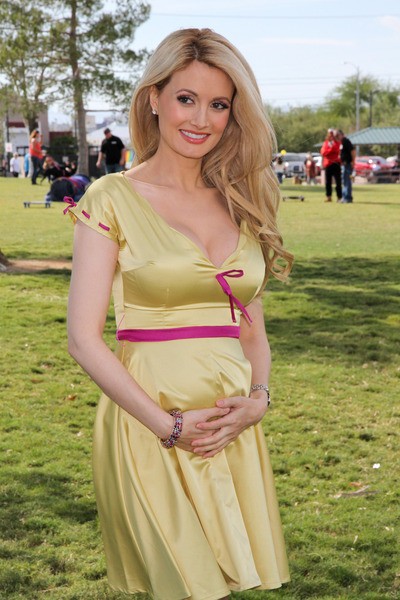 Over the weekend reality star Holly Madison attended the "Forever Home Family Picnic" at Freedom Park in Las Vegas. The mommy-to-be wore a cute yellow dress with a pink ribbon under her ample cleavage.
Madison, 33, is quitting her sexy Las Vegas revue "Peepshow" because of her impending pregnancy, and Ice T's voluptuous wife Coco will be taking her spot this month.
The former Playboy playmate's boyfriend and father of her baby, Pasquale Rotella, is the CEO of an electronic concerts promotion company. The couple know the gender of their baby but aren't sharing the news just yet.   She revealed at the Just Dance 4 launch party in Hollywood last week: "I don't what to say what the names are, but I will say that they're very unusual. I don't like common names at all. If I've heard it before on somebody more than one time than it's out!"
See more photos of Holly...