Holly Madison Shares First Pictures Of New Daughter Rainbow Aurora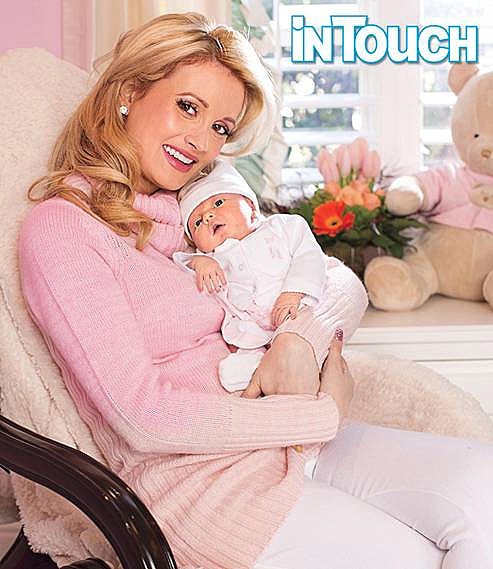 Holly Madison showed off her newborn daughter Rainbow Aurora just a week after giving birth for the new issue of In Touch Weekly magazine.

The former Girls Next Door star gave birth to her daughter on March 5, and now she's shoging her off to the world.

"Just holding her is so much fun," Madison says. "Even the delivery was easy — I was actually laughing as I was pushing!"

The 33-year-old star of Las Vegas Burlesque revue "Peepshow" and boyfriend Pasquale Rotella didn't immediately name their 7-pound, 2-ounce infant daughter, but a few days later Holly had chosen the name Rainbow Aurora -- after a girl she went to school with.

"I was always envious of her name!" Holly says.

Her choice of name has come under fire though, prompting her to address the "smug haters" on her blog, saying she doesn't care what anyone thinks.

"If getting teased about her name is the worst thing that's going to happen to her," Holly tells In Touch, "bring it on."

Holly also reveals that there may be more kids in her future.

"We want Rainbow to have lots of brothers and sisters," she says. "I'd love to have six!"

For all the exclusive photos of Holly & Rainbow and all the details on Holly's delivery, weight-loss plan and new life as a mom, grab a copy of this week's issue of In Touch Weekly, on newsstands now!