Holly Madison Reveals Newborn Daughter's Colorful Name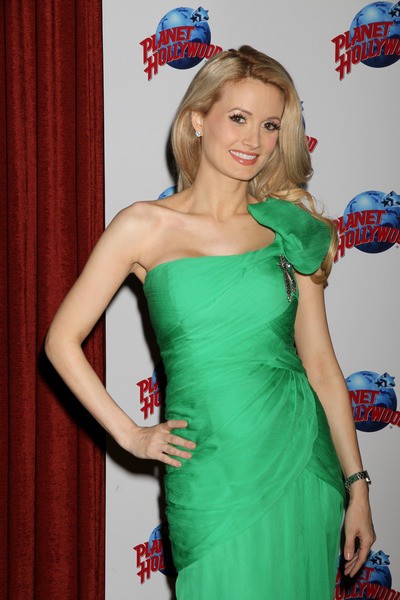 Call us crazy, but the name Holly Madison gave her newborn daughter sounds like something out of the "My Little Pony" toy line & cartoon series.
The former Girls Next Door star (33) and fiance Pasquale Rotella (38) welcomed a baby girl Tuesday morning and the couple have now revealed the tot's name: Rainbow Aurora Rotella.

"I wanted to give my daughter a unique name," The former Playboy model tells E Online. "Growing up, there was a girl in my school named Rainbow and I was so envious of that name. I thought it was so pretty and unique!"

"I've never been more in love than I am today as, after months of waiting, I finally was able to hold my daughter for the first time," Rotella told In Touch Weekly on Tuesday. "Holly and I are looking forward to spending some quiet time with our baby and enjoying our new family. I'm truly the luckiest man in the world."
Rainbow Aurora seems to fit right in with names from the 1983 toy line, like Sweetie Belle, Apple Bloom, Sweetie Swirl and Princess Cadence, if you ask us.
Then again, it might be a natural fit if she decides to stick with the family business when she grows up (Holly starred in Las Vegas burlesque act "Peepshow" before becoming pregnant and was replaced by Ice-T's wife Coco).
Rainbow Aurora weighed 7 pounds, 2 ounces and was born at 11:59 a.m. on March 5.