Holly Madison Judges A Bikini Contest; Isn't The One Nearly Naked For A Change (Pics & Video)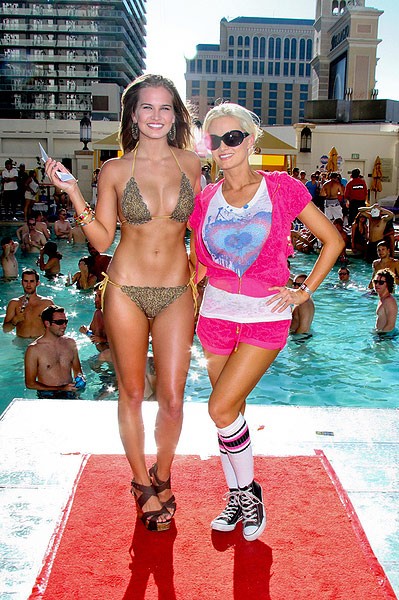 Holly Madison hosted the weekly poolside bikini contest at the Planet Hollywood Hotel and Casino in Las Vegas on Saturday, and for a change she wasn't the one in the bikini. Holly was accompanied at the Pleasure Pool by her two "Holly's World" cast mates, Angel Porrino and Laura Croft; who now also appear at every event Holly does. It's like a three-for-one deal they've got going.

Robin Leach of Las Vegas Weekly (yes, that Robin Leach) reports that the girl in the green bikini, Stormi (above, with Holly), was the big winner this weekend. The contest has been going on weekly over the summer and will culminate in a Labor Day weekend showdown, with the top three winners from each week facing off for a $5,000 prize.

Also helping Holly, Angel & Laura with their judging duties were her Las Vegas strip burlesque act "Peepshow" co-stars Josh Strickland and Cheaza.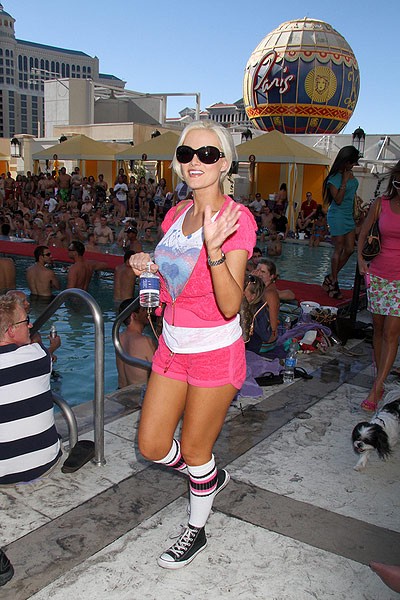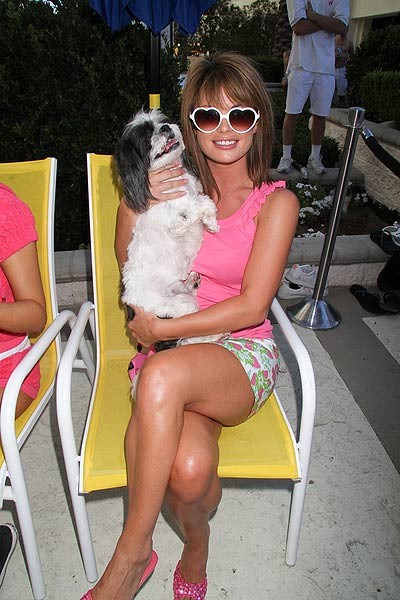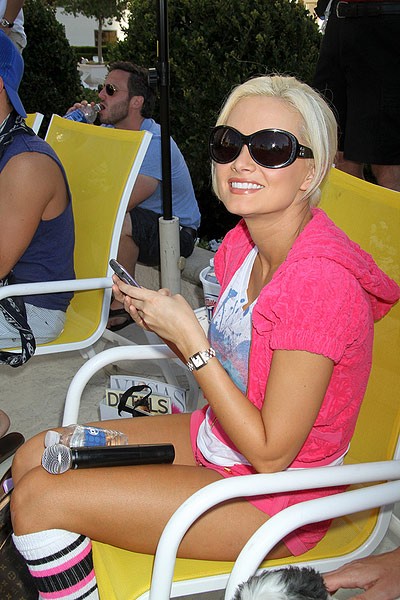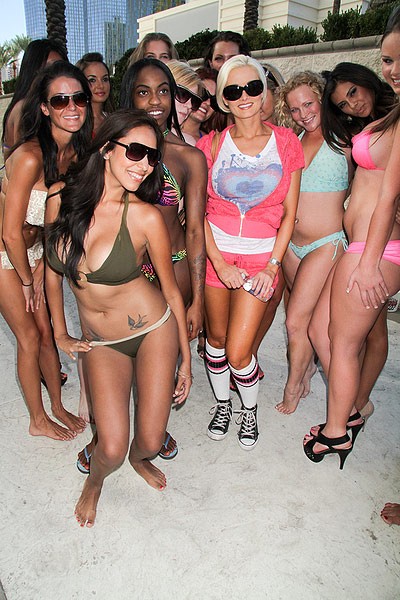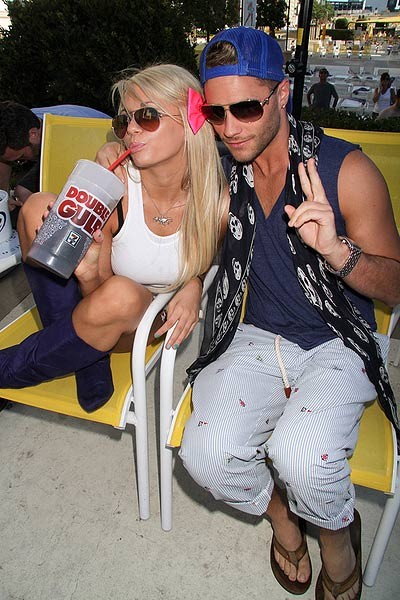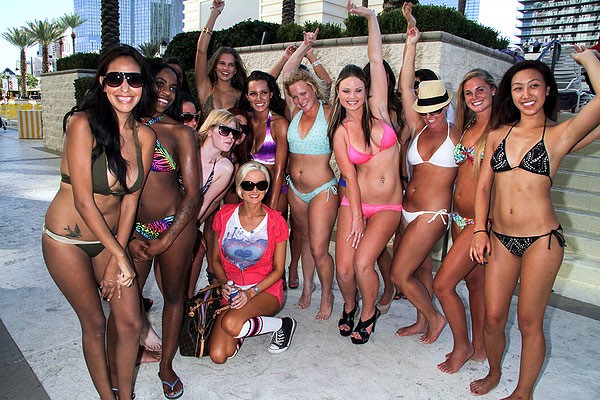 More: Celeb Photo Features | Fashion Photo Features
Click for more great Holly Madison pictures: