Holly Madison Has Her Own Show Coming This Summer: 'Holly's World'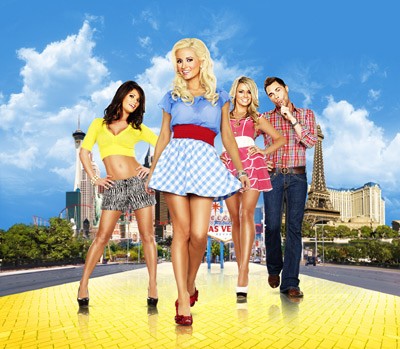 E! Entertainment Television announces a new half-hour reality series entitled "Holly's World," following the adventures of blond beauty Holly Madison as she lives, works and plays in her new home in Las Vegas. The eight-episode series, produced by Prometheus Entertainment, Alta Loma Entertainment and Fox Television Studios, was announced today by Lisa Berger, Executive Vice President, Entertainment Programming, E!

"Audiences fell in love with Holly on E! and fans are eager to follow her next chapter," said Berger. "The series will feature Holly and her family of friends as they take on new loves, careers and ambitions together. Kevin Burns' proven track record with the success of both 'The Girls Next Door' and 'Kendra' makes him the perfect person to produce this exciting new series."

"Holly's World" follows the life of one of E!'s most familiar faces as she leaves her life in LA behind to take on Vegas. In her new destination, Holly hit the ground running and quickly made a big name for herself as the sexy lead in the successful Vegas stage show Peepshow. The six nights a week performances have not kept Holly from settling in to her crazy, new life and forming brand new relationships with a tight-knit circle of outrageous friends. This group has no shortage of adventures, and Holly is busy playing everything from mother to matchmaker. She even takes them to Mexico for a calendar shoot that becomes an unforgettable south-of-the-border escapade.

In addition to embracing her new friends, Holly has fallen in love with Vegas and almost immediately finds herself taking on the role of the city's "first lady." From getting involved in local politics to addressing traffic issues on the Strip, Holly dives in head first seeking out all kinds of new projects and juggles many responsibilities as she puts down roots. She hopes to make Vegas the best that it can be and even meets with the Mayor to share her ideas and express her commitment to her new hometown. Just as Holly took her last famous residence by storm, she plans to turn Vegas upside down and make it her very own.

As she works to balance the long hours at Peepshow with a busy social life and always chaotic personal calendar, one thing is certain - no one can predict what will happen next in "Holly's World."

"Holly's World" is executive produced by Kevin Burns, multiple Emmy® Award-winning producer of numerous non-fiction cable series and specials. The series is produced by Prometheus Entertainment, Alta Loma Entertainment and Fox Television Studios.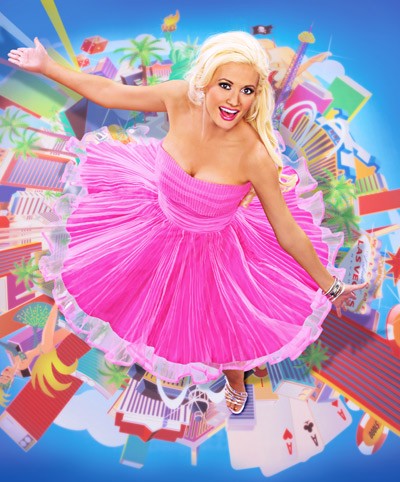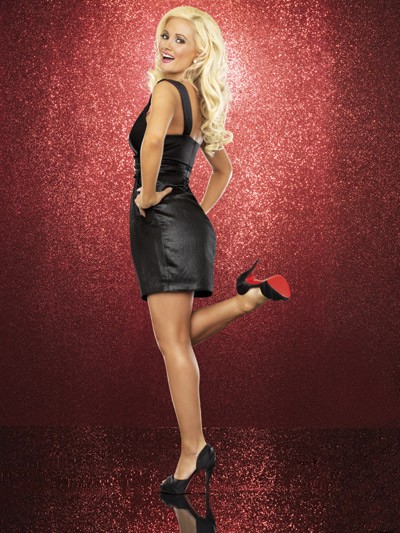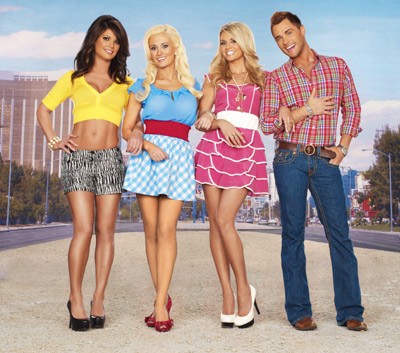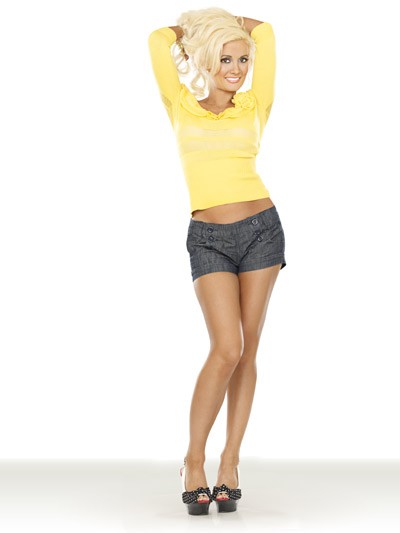 Click for more great Holly Madison pictures: