Holly Madison Gives Birth To Baby Girl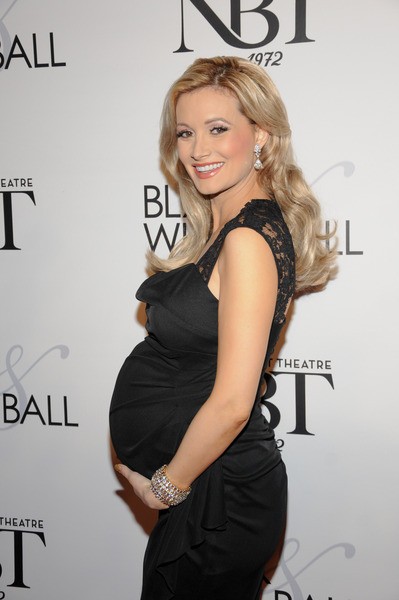 Former Girls Next Door star Holly Madison has given birth to her first child, a baby girl. The former Playboy model (33) and fiance Pasquale Rotella (38) welcomed their daughter Tuesday morning.

"Pasquale and I welcomed our first child, a baby girl!" Madison told In Touch Weekly on Tuesday. "We haven't yet decided on a name for her but we couldn't be any more overjoyed than at this moment."

"I've never been more in love than I am today as, after months of waiting, I finally was able to hold my daughter for the first time," Rotella added. "Holly and I are looking forward to spending some quiet time with our baby and enjoying our new family. I'm truly the luckiest man in the world."

Monday night Madison, who was previously engaged to Playboy boss Hugh Hefner, informed the magazine that she was headed to the hospital at 10 p.m. to start the birthing process, which culminated Tuesday morning at 11:59 a.m.

"I'm feeling very relaxed, very, very happy, contented, yet a little restless with anticipation, but all is good. I'm ready now for the delivery," she said Monday evening. "I can't wait to be a mommy. Everything is wonderful. These are the happiest days of my life."

The newborn weighed in at 7 pounds, 2 ounces.