Holly Madison Flaunts Her Sexy Bikini Bod Just Six Weeks After Giving Birth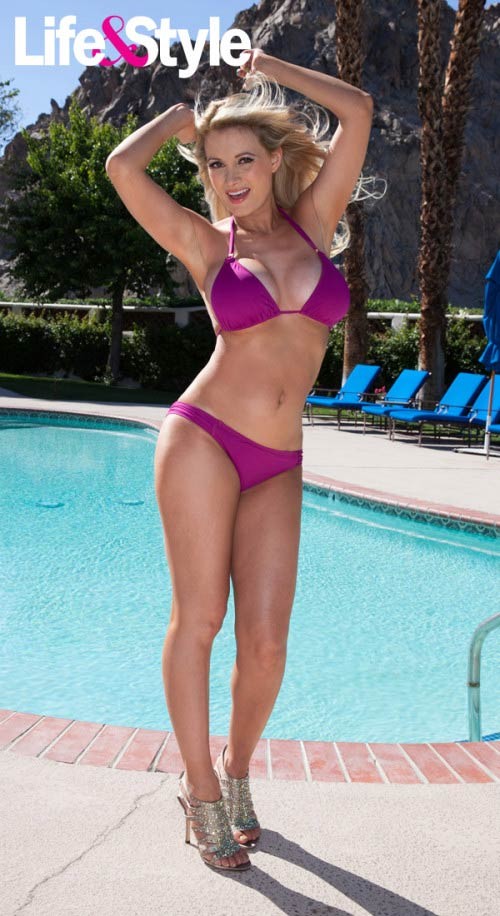 Six weeks after the birth of daughter Rainbow Aurora, former Girls Next Door star Holly Madison is back in a bikini.

The star of Las Vegas revue "Peepshow" (she's been on hiatus and replaced by Nicole "Coco" Austin) dropped an amazing 30 pounds and showed off her sexy figure poolside for Life & Style Magazine.

During her April 18 shoot, Holly told the magazine that she did it with "intense cardio" and on a strict diet.

"I was surprised by how much weight I gained," she tells Life & Style. "I was a little worried about wearing a bikini, but I feel surprisingly good!"

The former Playboy model says she still wants to drop about 10 more pounds, but she's happy with the way she looks.

"Who cares if I still need to lose 10 pounds? I've been really healthy and done the best I could," she says. "I'm really proud of how I look right now!"

Holly welcomed her daughter on March 5 with her fiance, Pasquale Rotella, and -- like most new parents -- she says it changed her life.

"Having a child changes your perspective," she tells L&S. "You want to do things that will make them proud of you."

Does this mean no more "Peepshow"?

The new issue of Life & Style magazine, featuring Holly Madison, is on sale now.