Holly Madison Channels Marilyn Monroe - Thumbs Up Or Down?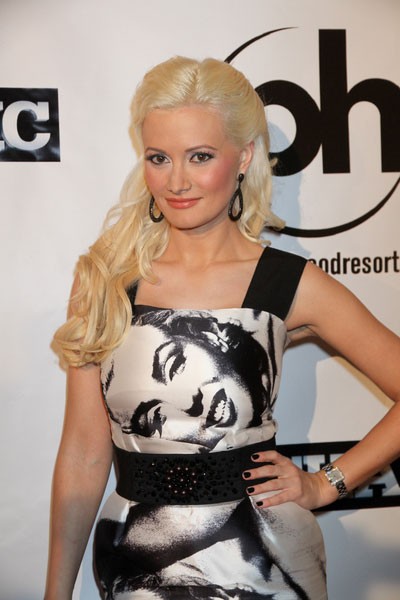 Hugh Hefner's ex-girlfriend Holly Madison attended "The Mechanic" Las Vegas Premiere wearing a black and white dress featuring Marilyn Monroe's face on the bodice.
The second season of her E! show "Holly's World" premiered last week. The series follows the blonde beauty and her group of off-the-wall friends as they live, work and play in Sin City.
This season, Holly reveals intimate details of her budding new romance with her singer/boyfriend Jack Barakat from the band All Time Low.
Professionally, Holly is at the top of her game, but is thrown for a loop when a mandate comes down from the Peepshow producers for her to lose weight, prompting the star to go to battle against the choreographer about promoting a healthy body image to her fans.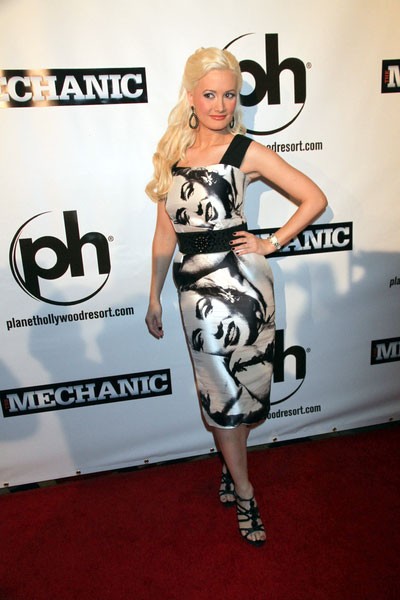 Click for more great Holly Madison pictures: