Holly Madison Attends Conventions To Promote Shoe Accessories Now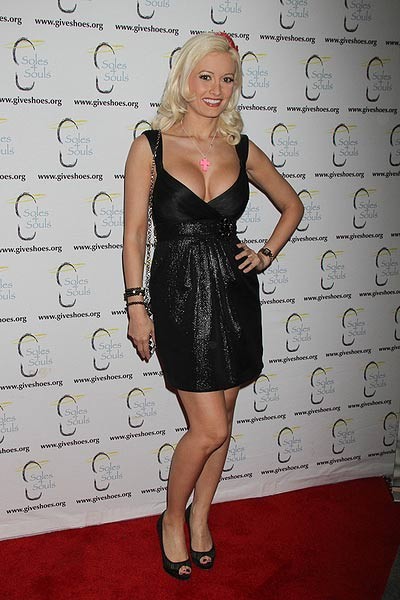 What happens to washed up reality TV stars? They attend the World Shoe Accessories 2010 Convention in Las Vegas.

Holly Madison, former "Girls Next Door" star and ex-girlfriend of Hugh Hefner, displayed her large bosom in a low-cut black dress with matching peep toe pumps and pink hair accessory.

We think she should change her name to Faye Crack.

Meanwhile, one of Hugh's ex-girlfriends told E! Online that she has been thinking about writing a book about her time at the mansion. Wonder if it's Holly trying to stretch her 15 minutes of fame?
(click pic for next)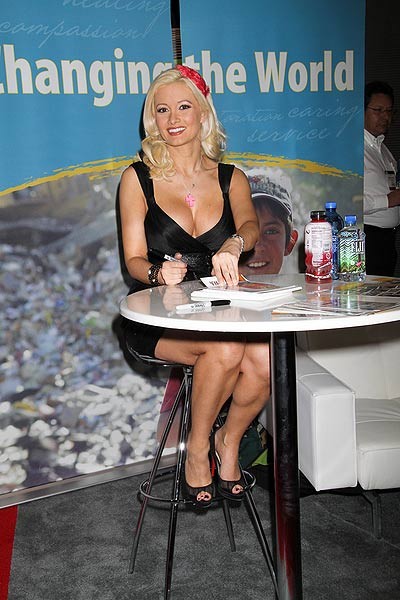 Click the pics for larger images:
- Click here for more Holly Madison pictures! -