'Hogan's Heroes' Star & Original 'Family Feud' Host Richard Dawson Dies At 79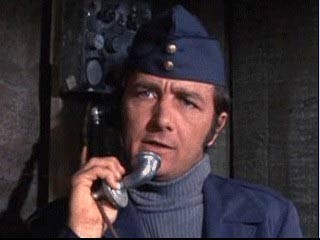 Former Hogan's Heroes and Family Feud host Richard Dawson has died at the age of 79.

Gary Dawson, son of the man who became famous for kissing the hands of thousands of women on Feud, posted a confirmation of his father's passing on his facebook page Saturday evening, according to TMZ.com.

"It is with a very heavy heart that I inform you that my father passed away this evening from complications due to esophageal cancer. He was surrounded by his family. He was an amazing talent, a loving husband, a great dad, and a doting grandfather. He will be missed but always remembered," he writes.

Dawson was married twice, first to British actress & sex symbol Diana Dors, who he had two sons with; and later to Gretchen Johnson, who he met when she was a contestant on the hit game show. The couple married in 1991.

Family Feud ran from 1976-1985 and garnered Dawson an Emmy Award in 1978 for Best Game Show Host. Dawson also played a dark version of himself in the Arnold Schwarzenegger film The Running Man, based on a short story by Stephen King, where he was the host of a deadly futuristic game show, not unlike The Hunger Games.

The host returned to Feud briefly after it was revived as The New Family Feud with host Ray Combs, who left the show in 1994. Comedian Louie Anderson, Home Improvement star Richard Karn and Seinfeld's John O'Hurley have hosted the show since its revival in 1999.

Dawson's biggest role was that of Captain Peter Newkirk on 60s sitcom "Hogan's Heros," about a World War II Nazi POW camp in which the prisoners often played tricks on their German captors.

Dawson was born Colin Lionel Emm on November 20, 1932 in Gosport, Hampshire, England.