History Renews American 'Top Gear' For Season 2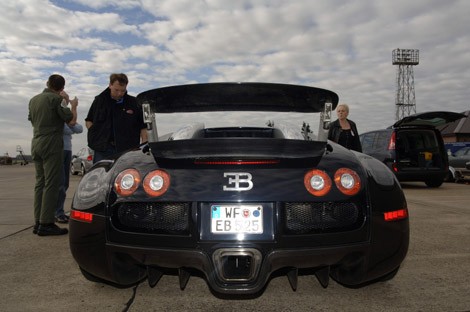 Well, we didn't need to speculate long: History announced today that they are renewing the US version of hit car show Top Gear for Season 2.
An issued press release says that "the critically-acclaimed and popular series attracted the youngest viewers of any series on History ever" and that Season 2 will begin production this spring (so pretty much, anytime now).
That quote makes me stop for a second. I can only speak for myself, but I've read all the comments left to my reviews of the US episodes, and they were mostly negative, so at least from what I've been privy to, I'm not sure how popular the show really is. I do believe it has room for improvement, however, so I'm not ready to write it off just yet.
What's more interesting to me is a second quote from Jeremy Clarkson, one of the hosts of the original and much-beloved British version of Top Gear. Here's Clarkson's take on the US show: "Top Gear is our baby so you can understand why Hammond, May and I were anxious about passing it on to the presenters of the US show. We needn't have worried because Top Gear is clearly in safe hands, even if they do insist on speaking in those stupid accents. Watching an episode from series 1 with Richard [Hammond] and James [May], we found ourselves in a genuinely heated debate about which of the presenters' cars was best. We were just three ordinary chaps watching a car show and loving it, which is exactly what Top Gear should be. Bring on series 2."
Anyone even vaguely familiar with Clarkson knows that the man is not the kind to hold his tongue (and that's why we love him). This is the guy who once punched Piers Morgan. I don't think he'd say something sweet if he really thought the US edition was wrecking the American version. Those of us who are cynical about the American version at least have to respect Clarkson's opinion; after all, he's one of the reasons why we love the original series so much.
Plus, let's not forget one thing: the American Top Gear is a co-production between History and the BBC.
The American Top Gear is hosted by Adam Ferrera, Tanner Foust and Rutledge Wood. No word yet on how many episodes will be in Season 2, or when we can expect it to air on History. New episodes of the British series are currently airing Monday nights on BBC America.
You can keep pace with my reviews of every episode of both the British and American series.