History Channel's 'The Bible' To Head To The Big Screen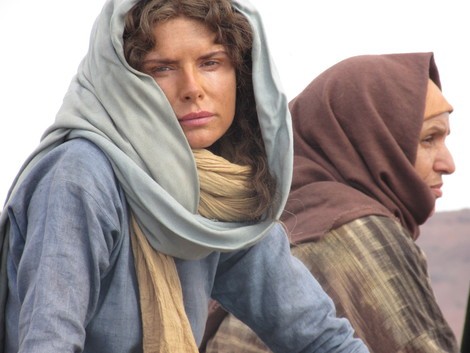 History Channel's "The Bible" was such a success that it's heading to the big screen. The 10-part mini series broke records when it aired earlier this year, and executive producer Mark Burnett has announced a big-screen film is to follow.
The movie, expected to be three-hours long, will be based on the resurrection of Christ, which was also included in the mini series.
Burnett told the Hollywood Reporter: "We're cutting a movie version right now, a three-hour version of Jesus and (we have) many, many offers from theatres globally."
"The Bible" broke records for the fastest-selling mini series on DVD of all time. Burnett's wife Roma Downey played Mother Mary. Composer Hans Zimmer created the musical score for the iconic saga.
The series made headlines in March because Moroccan actor Mohamen Mehdi Ouazanni, who was introduced as Satan in the series' third episode looked a little bit like President Barack Obama.