History Channel Airs Two New JFK Specials Tonight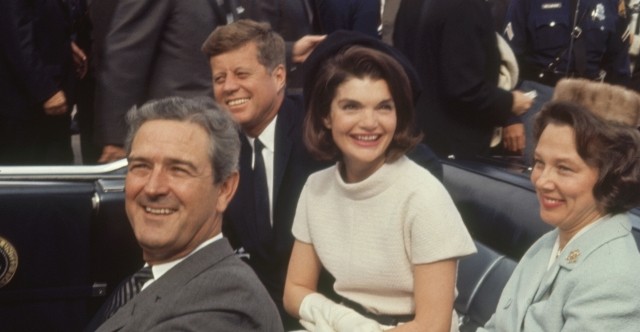 With today marking the 50th anniversary of the assassination of President John F. Kennedy, many networks have been devoting time to remembering the tragic event. Tonight, History debuts two new specials dedicated to the assassination, and the man behind it.
The network is billing JFK Assassination: The Definitive Guide as "the largest nationwide survey ever attempted on the topic to learn exactly what the country believes" about the death of President Kennedy. The special will reveal the survey's results, with a collection of commentators discussing the different theories about the assassination and how legitimate each one really is. The two-hour special places the focus on the general American public and their opinions.
You can watch a trailer for the special below.
History then continues their evening of JFK themed programming with a second two-hour documentary, Lee Harvey Oswald: 48 Hours To Live, which - as the title indicates - focuses on the final two days of the infamous gunman's life.
According to the network, "No other documentary has exclusively traced Oswald's actions in the minutes, hours and days following the events in Dallas. By shifting the focus on that November weekend, we're able to tell a familiar story in an unfamiliar way, providing a refreshing new perspective on Oswald himself, as well as on the Kennedy assassination."
In its efforts to serve as a "minute-by-minute" breakdown of Oswald's last stand, the documentary features footage shot at original locations, including the Texas Theater and Dallas Municipal Building.
JFK Assassination: The Definitive Guide airs at 8 PM ET/PT, followed by Lee Harvey Oswald: 48 Hours To Live at 10 PM ET/PT, both on History.
(c)2013 Brittany Frederick. Appears at Starpulse with permission. All rights reserved. No reproduction permitted. Visit my official website and follow me on Twitter at @tvbrittanyf.