Hip-Hop's Great White Wonders

This week VH1 is trotting out another one of its Greatest shows, this time counting down the 100 greatest hip-hop songs. What does a network that airs reality sludge all day long know about the 100 greatest anything? Since it seems that everyone is an expert these days despite their lack of qualifications, I give you my list of the best white rappers of all time. Keep in mind, this list is compiled by a black man who plays an acoustic guitar and writes songs that owe more to
Bob Dylan
than Chuck D (who is a Dylan fan, by the way).
But that's the point, Hip-Hop Nation. Whereas rap was once the province of brothers living in the Bronx, the color line is now erased. Hip-hop did what America still cannot do: become color-blind. If you can rhyme, you belong. Period. It's probably the best thing about the music - although it doesn't make up for the misogyny, obsession with material wealth, and gratuitous violent references. Hip-hop has truly become a rainbow coalition. The rest of us better learn a lesson. For reals.
So here you go: Hip-Hop's Great White Wonders.
BEASTIE BOYS
The Beasties made the world safe for white dudes who rap and brought a serious dose of humor to the genre. They started out as a punk group called the Young Aborigines but thankfully got a better name and a better sound. Plus, they make the best videos EVER.
Beastie Boys- Sabotage

EMINEM
He's the
Elvis
of hip-hop. Eminem walked into a black world and made a name not by being a clown but by being the most serious voice in the room. He showed that white America can be as angry as black America- it's class, more than color, which keeps us down. Eminem, for a moment, was the spokesperson for the Hip-Hop Nation.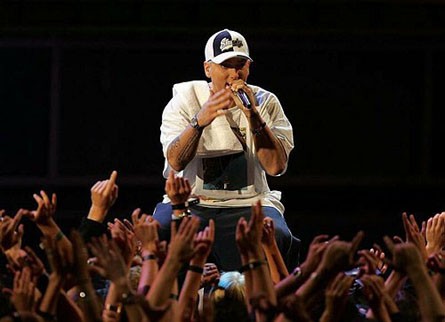 VANILLA ICE
Yes, Vanilla Ice. Say what you will about that goofy haircut and those goofy pants. Say what you will about his Celebrity Boxing beating by
Diff'rent Strokes
star
Todd Bridges
. Ice fell on the white hip-hop sword so dudes like Eminem could get to the mountaintop. Thanks, Ice, for taking the hit.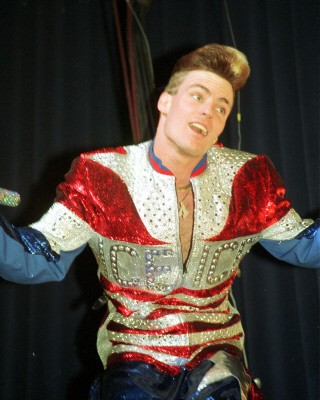 BUBBA SPARXXX
A big ol' Southern boy with
Timbaland
backing him up: how could you not dig it? Bubba's music is full of rich irony and stereotypes turned on their head. I know "Ugly" is the song everyone was talking about in 2001, but I dig the grooves and rhyme of "Lovely" a whole lot more. Who wouldn't want to be lovely instead of ugly?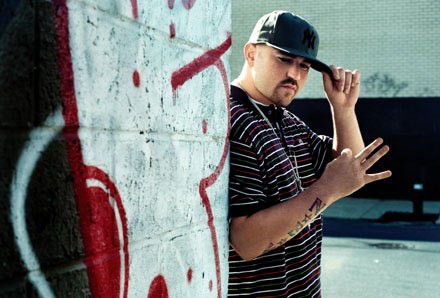 BLONDIE
Her landmark 1981 recording "Rapture" earned her a place in hip-hop history. It's arguably the first rap record EVER. She's brought the Bronx to the 'burbs, and she's easier to look at than any of the dudes on this list.
Blondie - Rapture

by Shawn Amos,
GetBack.com
Check out some classic hip-hop fashion here:
Drop by
GetBack.com
for your daily dose of pop culture pleasure - music, movies, games, and more.