Hindus Upset With Russell Brand & Katy Perry Over Divorce News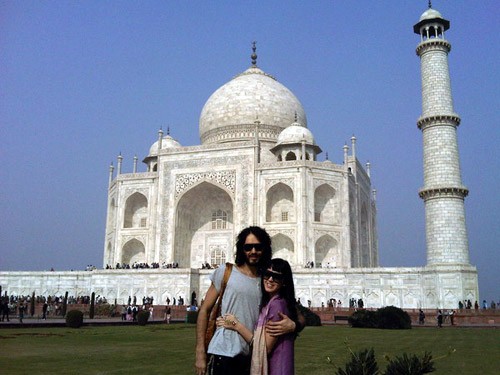 The world's leading Hindus have expressed their dismay at the end of Russell Brand and Katy Perry's marriage, insisting the pair should have worked harder to stay together.

Brand announced plans to divorce the pop star, citing "irreconcilable differences," on Friday and religious leaders in the U.S. have gone public with their feelings about the split.

The couple underwent an elaborate Hindu wedding ceremony in October, 2010, in Rajasthan, India, and the religion's leaders feel the celebrities have given their faith a bad name.

Hindu statesman Rajan Zed tells WENN, "They should have taken marriage more seriously as it is a sacred rite in Hinduism."

Zed, who is president of the Universal Society of Hinduism, adds, "In Hinduism, marriage is the most important sacrament. The married couple is looked upon as a complete module for worship and participation in cultural and social acts.

"If celebrities opt for a Hindu wedding, they should be prepared to adhere to the commitment, devotion, responsibility, sanctity and morals, which are attached to it.

"There are reasons why Hindus, as a group, have one of the lowest divorce rates in the world."