Hilary Swank's Corset-Like Gown - Hot Or Not?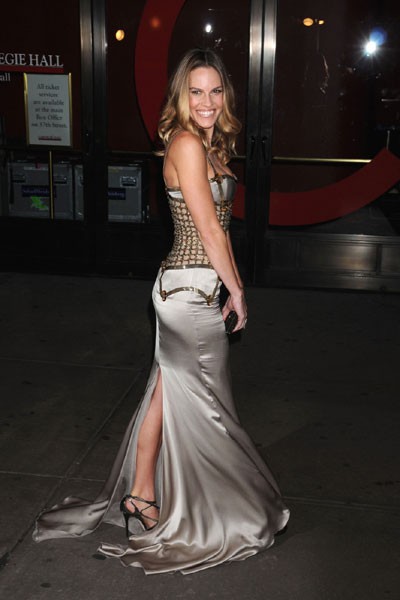 Hilary Swank wore a metallic dress at Glamour Magazine's Women Of The Year Awards at New York's Carnegie Hall. What do you think of her corset-like dress?
The actress recently admitted she's glad she was fired from Beverly Hills, 90210 in 1998 because she wouldn't have gone on to win an Oscar for Boys Don't Cry if she'd stayed on the show.
She told Total Film magazine, "It is weird. There's a lot of luck involved in a career, so I'm thankful I got fired off of 90210 because three months later I got Boys Don't Cry. I wouldn't have gotten that movie had I stayed on the show, so it was always about trusting fate and learning about the business along the way."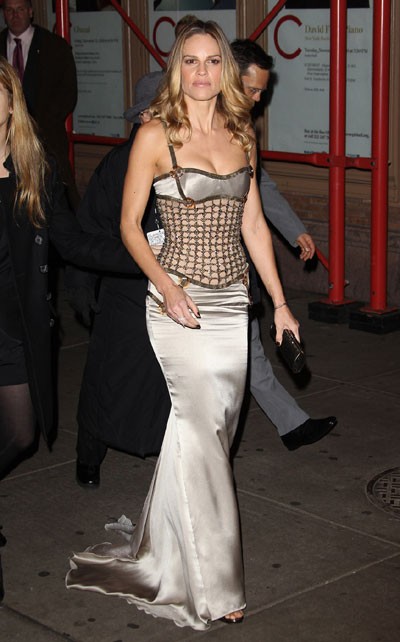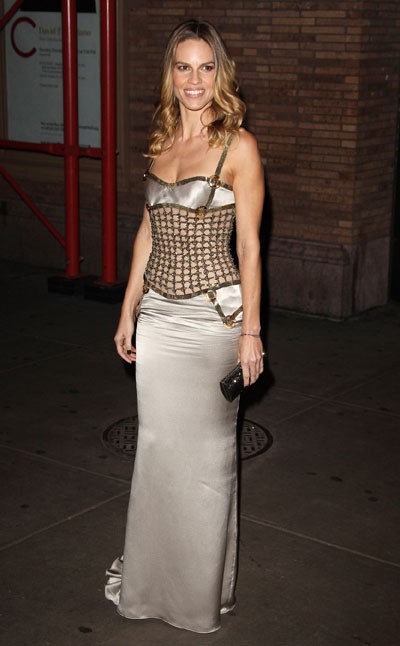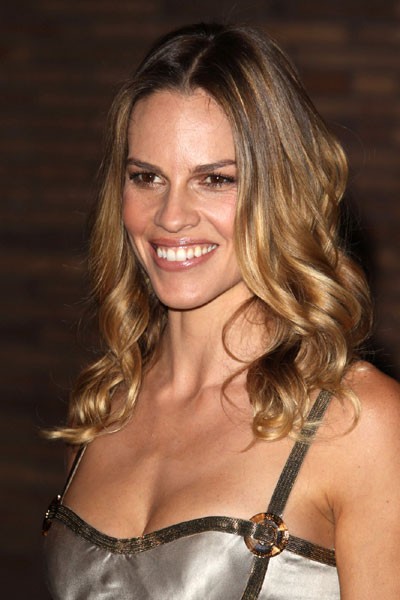 Click for more great Hilary Swank pictures: