Hilary Swank's Coral, One-Shouldered Gown: Hot Or Not?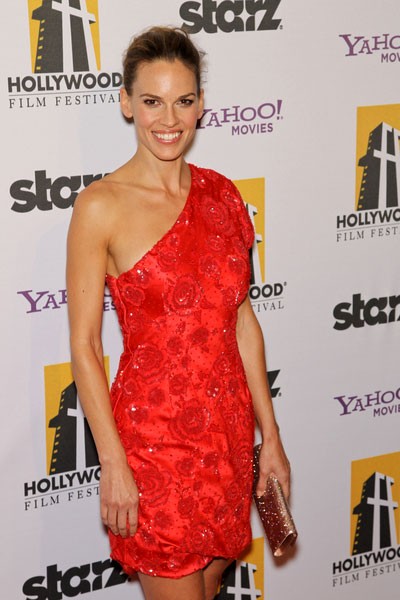 A very svelte looking Hilary Swank attended the 14th Annual Hollywood Awards Gala in Beverly Hills on Monday wearing a short, coral-colored dress.  We've seen her show off her figure in sexier dresses. What do you think?
Hilary stars in the upcoming film "Conviction" opposite Sam Rockwell.  In the film, Betty Anne Waters (Swank) and her brother, Kenny (Rockwell), survived bad parenting and poverty by leaning on each other for support. Kenny winds up getting convicted for a murder he swears he didn't commit. His sister believes him and, without even a high-school diploma, sets about going to law school in order to figure out a way to free him.
Relatives of the murder victim portrayed in Swank's new movie are considering legal action over allegations they were not consulted about the real-life story's journey to the big screen.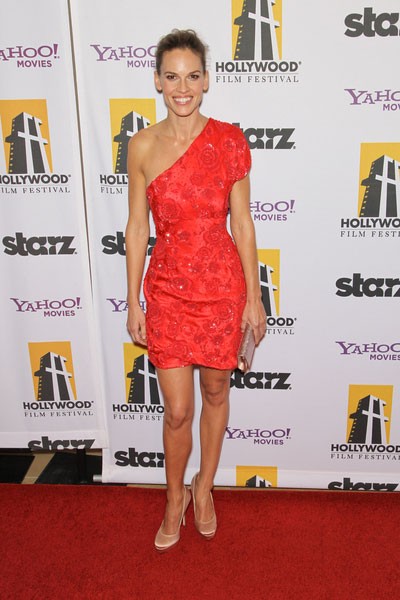 Click for more great Hilary Swank pictures: