Hilary Swank's Christmas Gifts Are Underappreciated

Oscar winner Hilary Swank added her personal touch to every gift she gave out this Christmas - she knitted presents for her friends and family.

The Million Dollar Baby star recently took up the hobby and she put her new needle skills to the test to ensure each of her loved ones' gifts are "unique."

But the actress admits her efforts aren't always warmly received.

She says, "That's actually something I like to do for the holidays. I like to give people unique gifts and I usually like to handmake them something. Most people don't (appreciate it)!"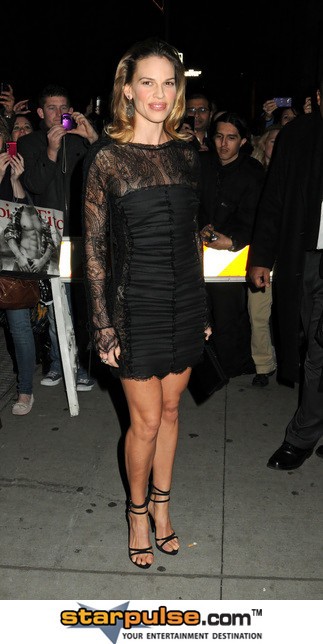 Click for more great Hilary Swank pictures: