Hilary Swank Makes Charity Trip To Ethiopia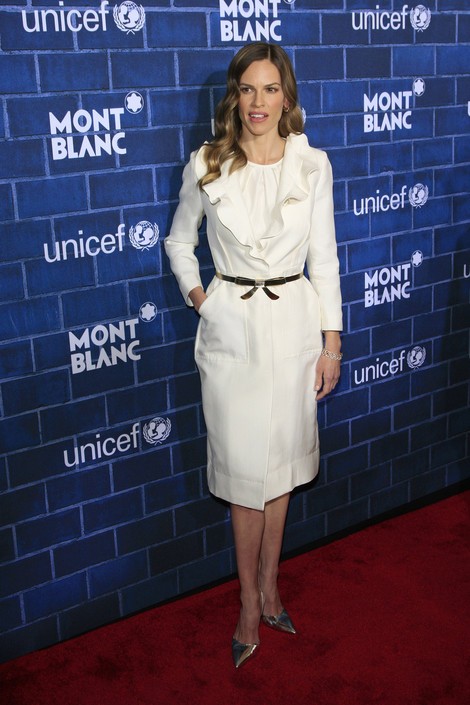 Hilary Swank has visited Ethiopia to witness how charity cash has transformed the lives of children through education.

The Million Dollar Baby star flew to the African country on behalf of the United Nations Children's Fund (UNICEF) to visit the learning centers which have been established to support local youngsters.

Swank met with young pupils at the Dima Guranda Primary School in the town of Sebeta, and she was delighted to see the positive changes made with money from UNICEF's recent campaign with luxury goods brand Montblanc.

She says, "It's so important that Montblanc has come together with UNICEF for this initiative... because education is everything and if we can encourage and help support Ethiopia, and any country really, to help children get a good education... knowledge is power and it's the most important thing...

"When you visit, when you actually see hands-on the books, the learning material that these people are able to accumulate because of those donations, it's pretty extraordinary."

Proceeds from every item in Montblanc's Signature for Good collection sold in March will be donated to UNICEF's education programs.