Hilary Swank Is Being Gobbled Up By Her Dress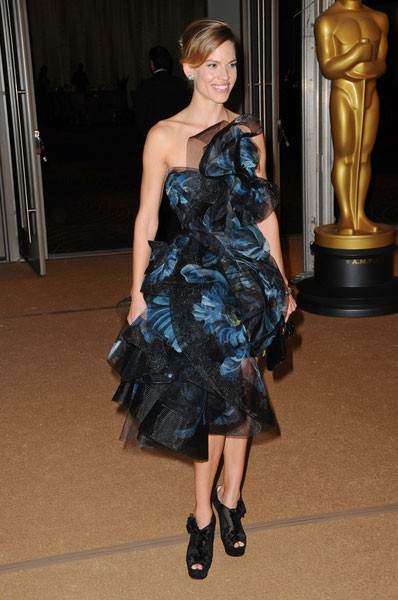 Hilary Swank attended the 2nd Annual Academy of Motion Picture Arts and Sciences Governors Awards in Hollywood wearing a substantially poofy black and blue dress. It's too much! What do you think?
Hilary has been receiving glowing notices for her recent film "Conviction."  Will she be an Oscar contender?
In the film, Betty Anne Waters (Swank) and her brother, Kenny (Sam Rockwell), survive bad parenting and poverty by leaning on each other for support. Kenny grows up to be something of a troublemaker, eventually being convicted for a murder he swears he didn't commit.

His sister believes him and, without even a high-school diploma, sets about going to law school in order to figure out a way to free him. She gets a GED, then graduates law school with the help of her only friend (Minnie Driver).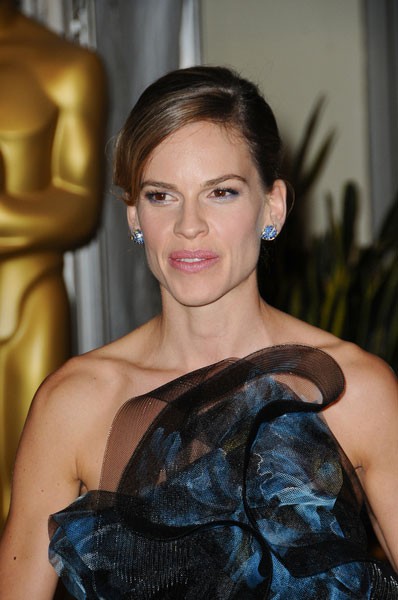 Click for more great Hilary Swank pictures: