Hilary Swank Goes From Awkward Looking To Really Pretty In Just Minutes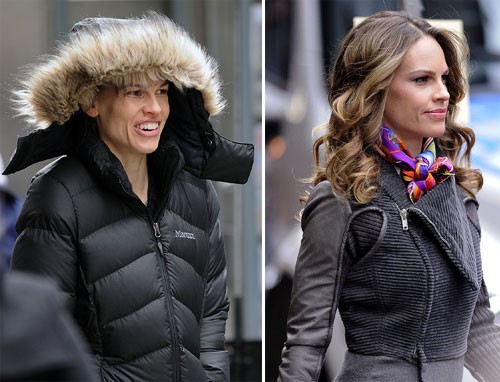 We spotted Hilary Swank wrapped up tight in a winter coat on her way to the makeup trailer on the New York set of her upcoming film "New Year's Eve."

Then poof! She emerged from her trailer ready for the camera in a gray coat and colorful scarf. Quite a transformation, don't you think? Now if only we all had personal stylists who could make us look so pretty.
In the film, the lives of several couples and singles in New York intertwine over the course of New Year's Eve. Director Garry Marshall follows up "Valentine's Day" with an all-star ensemble film featuring a cast that includes Robert De Niro, Michelle Pfeiffer, and Ashton Kutcher.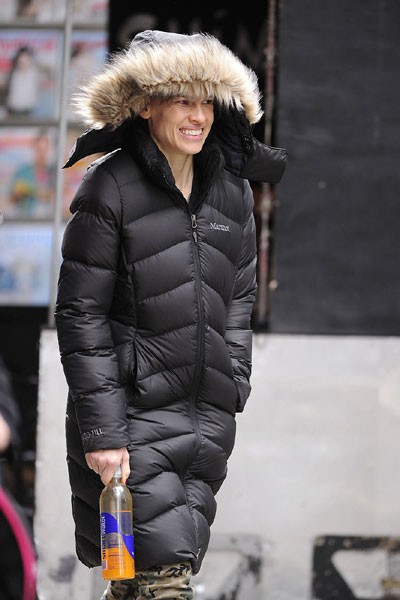 Click for more great Hilary Swank pictures: