Hilary Swank Gets Mad At Materialistic Friends In HBO's 'Mary And Martha'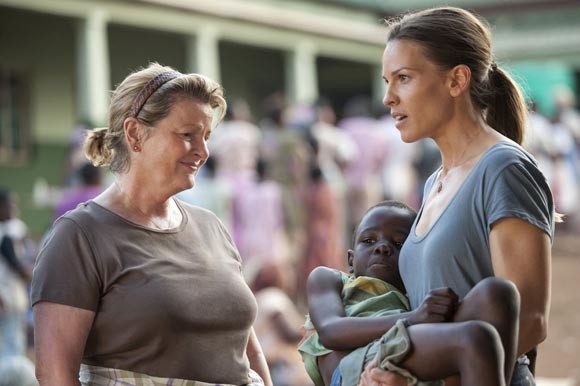 Oscar winner Hilary Swank ("Million Dollar Baby," "Boys Don't Cry") and Oscar nominee Brenda Blethyn ("Little Voice," "Secrets & Lies") star in HBO Films' "Mary and Martha," the story of two mothers who find a way to make a difference, one child at a time. Swank plays an American interior designer who takes her little boy on an extended trip to Africa; Blethyn is an English housewife whose own son heads to Africa as a volunteer. When malaria strikes, the lives of these very different women change forever. They forge a deep friendship and embark on an epic journey of self-discovery to Africa, dedicating themselves to the cause of malaria prevention. Beginning to rebuild their lives, they show how ordinary people can make a difference and inspire positive change in the process.
Check out this exclusive clip of Mary (Swank) who gets mad at her materialistic friends.
"Mary and Martha" Debuts Saturday, April 20 (8:00-9:45 p.m. ET/PT), exclusively on HBO.
For more information on malaria and efforts to end deaths from the disease, visit: www.malarianomore.org