Hilary Duff To Play Ashton Kutcher's Love Interest In 'Two And A Half Men' Season Finale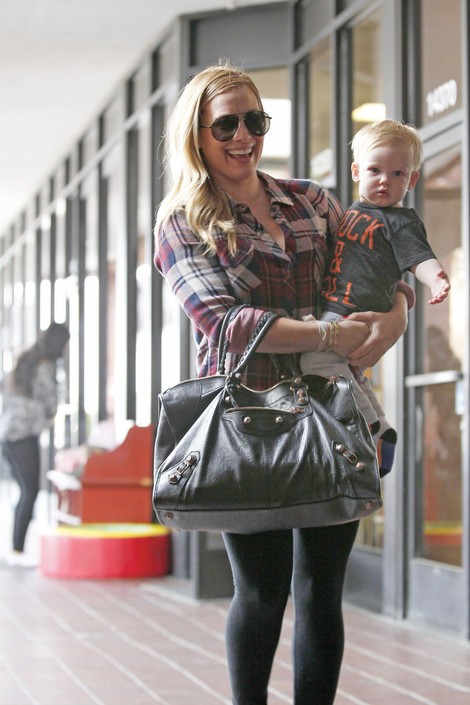 Hilary Duff will be returning to the small screen when she stars as Ashton Kutcher's love interest in the season finale of Two and a Half Men.
According to E!, Duff will be playing Stacey, who catches the eye on Kutcher's Walden. However, in a comedic twist, he ends up being much more attracted to Stacey's grandmother, played by Marilu Henner. The finale is set to air May 9th.
Currently, there has been no announcement on whether Duff or Henner will appear in following seasons.
The appearance by Duff is her second on TV this year in what appears to be her return to acting after the birth of her first child last year, after she had a guest role on Raising Hope in February. 
In Raising Hope, Duff played Jimmy's ex-girlfriend Rachel who comes to town after Jimmy gets married - and ultimately becomes his new bride's best friend. She was also featured on an episode of Project Runway in 2012.
Duff signed a deal 20th Century Fox to produce and develop a half-hour comedy series last August. If the deal fell through, the deal promised her a role in another comedy or drama series.