Hilary Duff & NHL Star Mike Comrie Split Up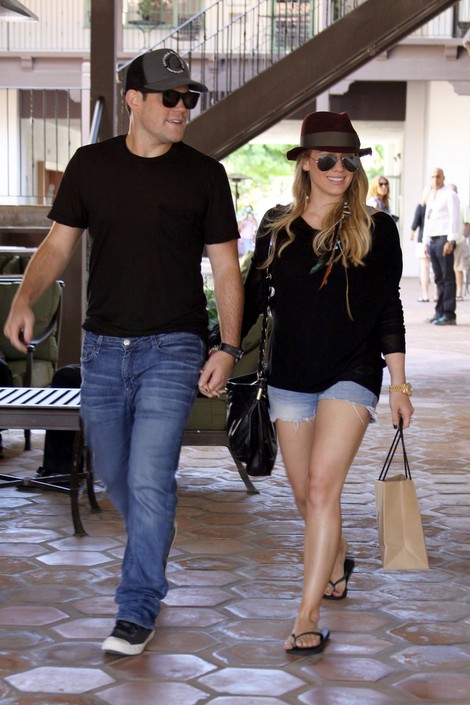 After less than four years of marriage, actress Hilary Duff and her former ice hockey star husband Mike Comrie have broken up.
The couple tied the knot in August, 2010 after three years together. They welcomed their son Luca in March, 2012.

Duff's rep told People.com, "(They) have mutually decided (upon) an amicable separation. They remain best friends and will continue to be in each other's lives. They are dedicated to loving and parenting their amazing son, and ask for privacy at this time."

Duff previously explained that being parents made them a stronger couple, "It's made (our marriage) stronger. Having a baby is a lot of hard work and you really depend on each other for a lot. There is so much love... you can't imagine it until it happens to you and you look at your husband and you're like, 'We did this together'."
According to Duff's mother Susan, Hilary 26, and Mike, 33, have agreed to share custody of their 21-month-old son.
Susan Duff told TMZ.com they are likely to get divorced: "They're better friends than a married couple."
Duff is known for her Disney TV series "Lizzie McGuire." She has also appeared in films such as "A Cinderella Story" and "Raise Your Voice." She has also released a couple of albums.