Hilary Duff Gives Back To Her Community By Backing 'Do Something' Drive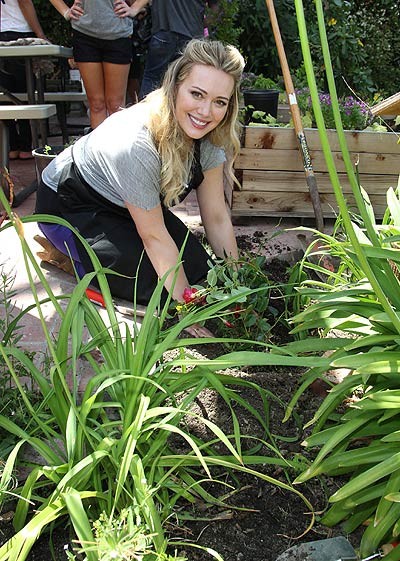 Actresses Hilary Duff and Teresa Palmer have helped launch a campaign to encourage young Americans to volunteer in their local communities.

The duo was joined by She's All That star Rachael Leigh Cook on Friday to kickstart the Do Something drive, which urges teens across the U.S. to do more to help out in their neighborhoods.

The event was held with 50 student volunteers at Los Angeles' Lafayette Park Recreation Center, where new mom Duff planted flowers and Palmer and Cook added a much-needed lick of paint to the building.

Duff later took to her Twitter.com page to write, "It's amazing what kids can do! Check out volunteers' work today from the Do Something Summer Of Doing."

The day of service was capped off with a performance by pop singer Cody Simpson.