Hilary Duff Discusses New Album And 'Very Difficult' Divorce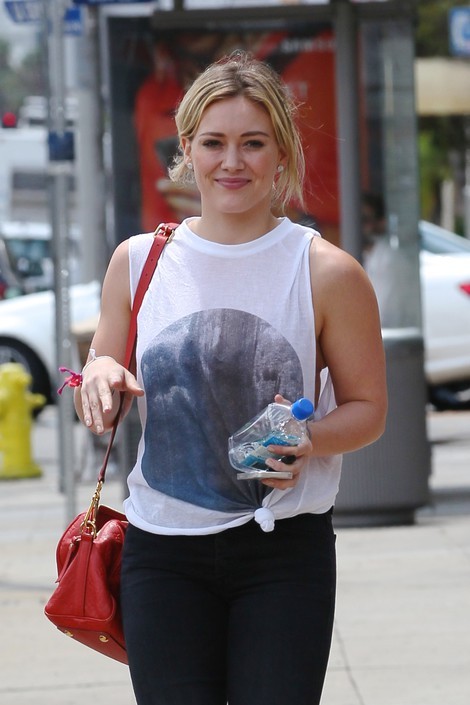 Hilary Duff is going through a lot of changes in her life as she raises her son Luca, 2, and makes a return to the music industry following an emotional separation from her former husband Mike Comrie.
In an interview with Billboard following the release of her first music video since she released Dignity in 2007, Duff says being pregnant with Luca made her want to make music again.
She tells the site's Pop Shop Podcast, "I was about to give birth, I was actually pregnant, and I had, like, two months to go – I was a house walking around – and I just started writing a lot out of nowhere. I don't know if it was because I was hormonal and emotional, but I started writing and I kind of took it as a sign that I'm missing that part of my life, that I'm missing that connection with my fans."
Duff's work on the album started last September when she decided to produce all the music she created. "I'm separated from my husband right now, which has been a very difficult thing to go through, but we have a lot of love for each other and we have this beautiful baby, and I think.. in the beginning the album was a lot heavier and a lot darker, because I just needed to get that out. Once that did get out, a lot of fun came."
The first single and music video from her new album, Chasing the Sun, was released on Tuesday. You can check out Hilary getting a rubdown on a beach in the video over here.