Hilary Duff Celebrates 24th Birthday With Sister & Chihuahua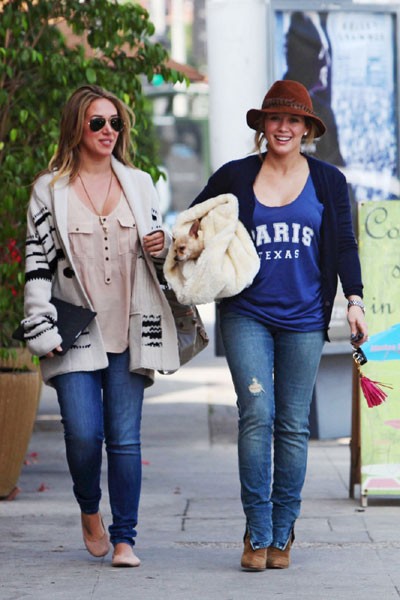 We spotted Hilary Duff celebrating her 24th birthday yesterday with her sister Haylie and their new Chihuahua puppy. The pair have been proactive members of the Much Love Animal Rescue foundation and often take dogs that need homes.
Hilary and her husband Mike Comrie marked their first wedding anniversary this summer by announcing they are expecting their first child.
The actress recently dropped out of the upcoming "Bonnie & Clyde" movie and was paid $100,000 as part of a severance deal.