Hilarious Twit Pic: Tyra Banks Towering Over Katie Couric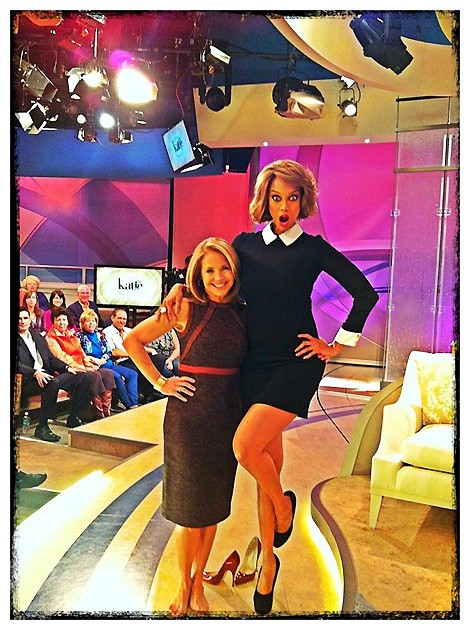 On Tuesday, Katie Couric tweeted a photo of herself posing with Tyra Banks on her show "Katie" - and the difference in height was phenomenal.
"I knew @tyrabanks was tall-but seriously???" Couric wrote. The talk show host is 5' 4", while the supermodel is 5' 10" without stiletto heels. The photo makes Banks look like a giant.
Banks recently opened up about her desire to start a family. She told Steve Harvey, "I'm really ready to have some babies. I want babies! I've always wanted them, but I've been saying 'I want babies in three years' since I was, like, 27. And now I'm 28. No, I'm 38."