'Heroes' Officially Canceled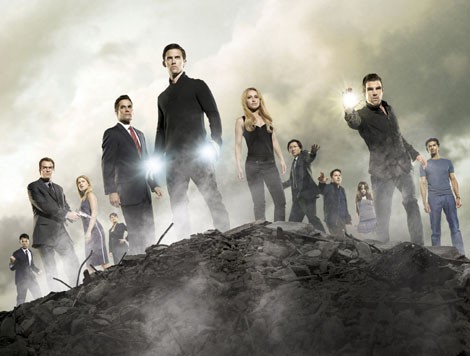 Heroes has become the latest victim of the ongoing TV cull - the show has been canceled after four seasons.
The hit program, starring Hayden Panettiere and Ali Larter, won over audiences and garnered critical acclaim upon its launch in 2006.
TV bosses at NBC have announced the fourth season, which concluded in February, will be the last, although sources tell The Hollywood Reporter that Heroes bosses are in negotiations to end the show with a short mini-series or movie.
The news comes after the cancellation of a number of high-profile TV shows including medical comedy Scrubs and long-running cop show Law & Order.