Here Comes The Bride: Kim Kardashian Tries On Wedding Dress & Sparks Kanye West Marriage Rumors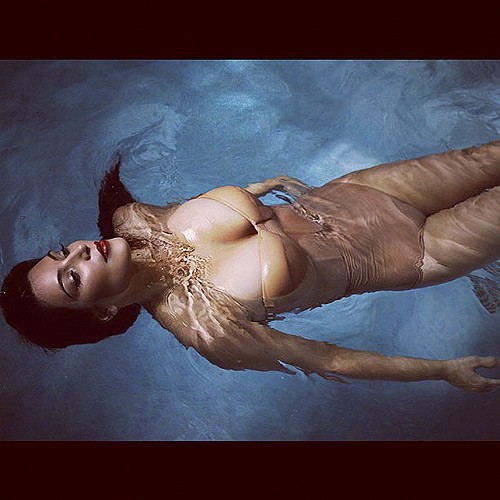 Reality TV star Kim Kardashian -- whose divorce from NBA player Kris Humphries isn't even finalized yet -- is already trying on wedding gowns again.

The socialite shared a photo of herself on her Instagram page during a "late night fitting" Tuesday while wearing a white, backless Emilio Pucci dress.

The star has been dating rapper Kanye West, who refers to her as the "Perfect Bitch" in a new song, since at least April; and as far as we know they're not yet engaged. They do have a joint fashion venture in the works, though, as the plan to launch a new shoe line together.

Kim, who dreams that one day reality TV stars will be honored on Hollywood's illustrious Walk of Fame, also posted an image of herself "Floating" during a shoot for a new commercial.

"Shooting a commercial under water today! Its a lot harder than it looks!" she Tweeted.