Henry Cavill Screens 'Man Of Steel' For Hometown Crowd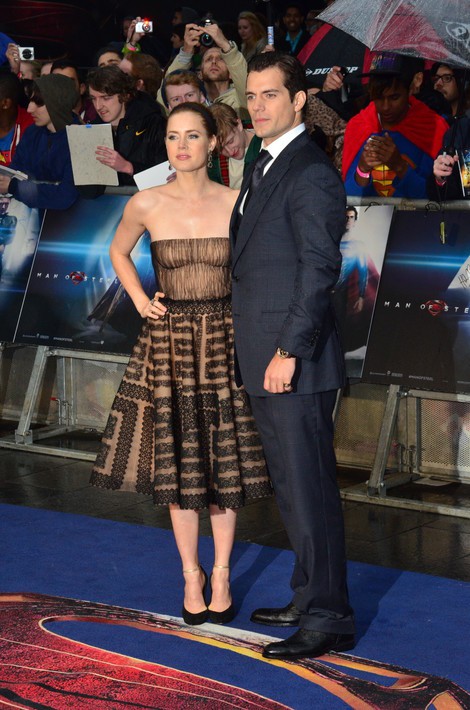 Henry Cavill brought his new Superman flick Man of Steel to his British island hometown on Friday.

The star, who was brought up on the English Channel Island of Jersey returned to his home town of Saint Helier to screen the film at the local theater.

Cavill's co-stars in the film, Amy Adams and Russell Crowe, joined the star on the red carpet.

"It's incredibly important for me. I've been in New York, I've been in Mexico City, I've been in London and arriving here and seeing all of this has really brought it home to me how special this is and how big of an event (it is)," he told local reporters at the premiere. "It's kind of fun to be back here at the end of a very long journey, or the start of a new part of my journey, all thanks to Jersey."

The actor's mother Marianne and his four brothers, Niki, Piers, Simon and Charlie all joined the stars on the red carpet.