Henry Cavill Ignored Call From 'Man Of Seel' Director Zack Snyder To Play 'World Of Warcraft'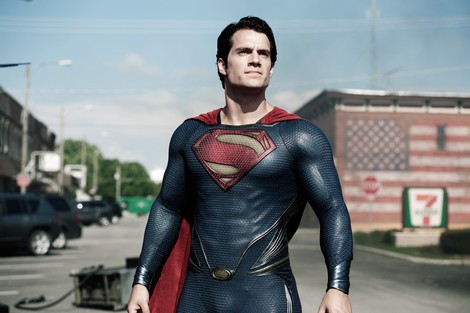 Henry Cavill revaled that he nearly missed out on the lead role in Man of Steel when director Zack Snyder called to offer him the part.

The star explained to Jay Leno on Thursday's "Tonight Show" that he ignored his ringing phone because he was too busy playing popular online game "World of Warcraft."

"I'm a big PC gamer, and I was playing an online game called World of Warcraft," Cavill said. "I was playing this game, and you can't save it. You can't pause or anything, and other people are relying on you to play certain roles on a team. And it was a highpoint of the game. And so the phone's ringing, and I'm ignoring it and ignoring it, because I'm not going to bail on these guys. And I look down and it's Zack Snyder calling, so I dive for the phone, and I missed the call from Zack Snyder, the one I'd been waiting for, for Man Of Steel."

The star said he tried calling back but got no answer, and luckily the director called back to make the offer.

Cavill also revealed one of the drawbacks with his Superman costume -- bathroom breaks didn't come easy.

Leno pointed out how the new look suit has done away with the traditional "red underpants" on the outside of the suit that was part of the super hero's signature look in the comics.

"You know, I've seen every Superman film, had all the comics as a kid. A little different, the suit looks a little different," Leno said. "They sort of ditched the red underpants thing -- that wasn't working.

"It took Superman a while to realize, 'Hey, on earth they wear them on the inside," the host added.

But regardless of where the underpants are on the new suit, Cavill revealed it was a bit of a task to go to the bathroom.

"It wasn't simple," he says about putting on the suit. "It took me and two other guys about 15 minutes each morning to shoehorn me into the suit."

So bathroom breaks were few and far between and required at least a 25-minute break.

Cavill also shared the details of a scene that was cut from the film where he was nearly incinerated.

"There's this one bit that didn't make the movie unfortunately, but I walked up toward these stairs looking for these guys working on the [oil] rig," he explains. "And they set off this fifteen to twenty foot fireball in front of me. And I'm about twenty-five meters away from this thing, and the fire gel on me dries and cracks instantly. And had I not been wearing it, my skin would have blistered and come clean off."

Check out the interview below...