Help Pussy Riot By Purchasing T-Shirts From Bjork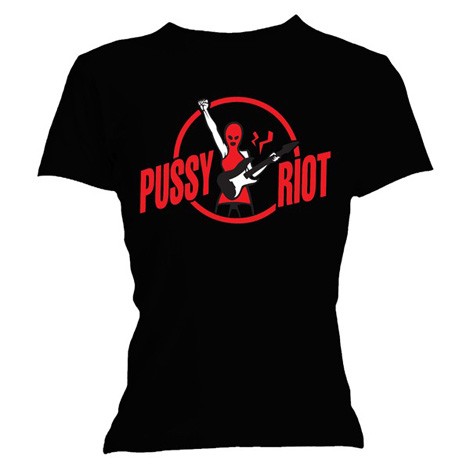 Bjork has come up with a way to help jailed Russian feminist rockers Pussy Riot - t-shirts! The Icelandic pop star is selling the clothing to aid the band with their legal bills.
Earlier this month, three members of the all-girl punk band were convicted on hooliganism charges for performing a protest song against Russian President Vladimir Putin in a Moscow church in February.
Despite a public outcry and calls from stars like Madonna, Paul McCartney and Bjork to let the girls go free, Nadezhda Tolokonnikova, Maria Alekhina and Yekaterina Samutsevich were each sentenced to two years in prison. Two other members from the band have fled the country to avoid prosecution.
On Monday, the band's attorney filed an appeal.
Bjork has responded to the situation by creating t-shirts featuring the band's logo. They are available on her website for $32. Get them HERE! All profits from the sale of the t-shirts will go to the Pussy Riot legal fund.