'Hell's Kitchen': Jessica Lewis After Her Elimination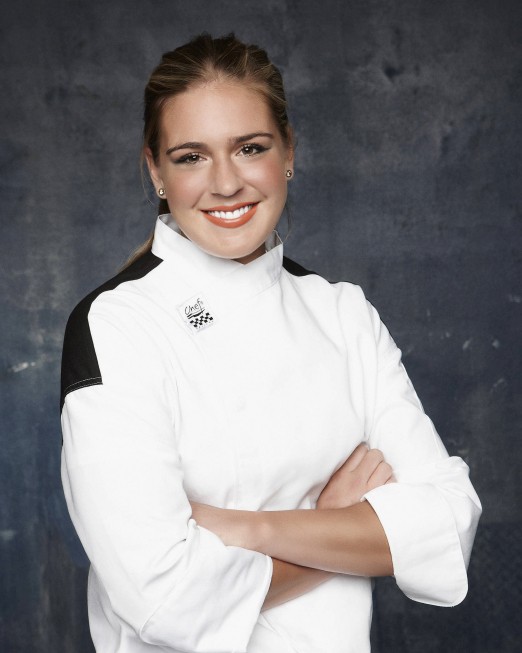 Jessica Lewis was the latest chef to get axed from FOX's Hell's Kitchen - and after her elimination, the chef tournant from New York connected with BFTV to chat about her experience on the popular reality show.
"I was way quiet and should have stood up more for myself," reflected Jessica, who left after difficulties on the fish station during the dinner service in last Tuesday's episode. "I owned my mistakes, put my head down and worked - and I should have made others own their mistakes too. I am too nice to be cursing people out! It's just not me!"
Although she didn't walk away with the win, she did learn from her seven-episode stint in Hell's Kitchen. "I know now I can compete with every age [and] amount of experience and work with the best, [that] being Chef [Gordon] Ramsay," she continued. "I know I have a voice, I just have to use it to demand respect!"
What would she call her best Ramsay-related memory? "The praise he gave me for rocking the meat station out on the first night [with] perfect lamb and pork!" she said. "And I can't forget the glass of champagne he handed me on the private yacht!"
While some things in Hell's Kitchen were great, there were tougher times, too. According to Jessica, it wasn't just the men's team that had difficulties getting along - the women had their issues as well. "Working with women was way harder than I expected," she said. "They can be loud, sensitive and sometimes manipulative. I would have had an easier time working [with men]."
It wasn't all rough sailing, though, as the 26-year-old was the second cheftestant to single out executive chef Ja'Nel Witt as a potential contender for the Hell's Kitchen title. "On the show I worked a lot with Ja'nel. She had such a voice and determination," added Jessica. "[She's] a strong young woman that I would work with again any day!"
With the show behind her, Jessica calls herself a "live for the moment" type person, who encourages fans of the show to continue following her on social media. "You can follow me on Facebook [at] Chef Jessica Lewis, Twitter @chefjessicalew and on Instagram @chefjessicaa," she explained. "Or currently at Citi Field, [the] Mets' stadium, running around on the field level."
If you're in New York, she's also got a restaurant recommendation for you. "I am a big fan of Andrew Carmellini, who is the chef at Locanda Verde in Manhattan," she said. "It was the first big restaurant I dined at in NYC and first place I trailed. He was such a genuinely nice guy! Get the ricotta, it's to die for!"
Hell's Kitchen continues tonight at 8 PM ET/PT on FOX.
(c)2013 Brittany Frederick. Appears at Starpulse with permission. All rights reserved. No reproduction permitted. Visit my official website and follow me on Twitter at @tvbrittanyf.