'Hell's Kitchen': Jeremy Madden After His Elimination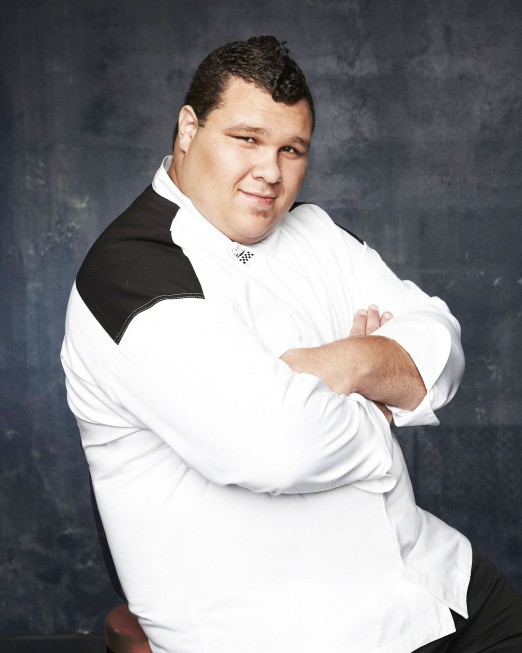 Another week, another elimination on Hell's Kitchen. BFTV recently connected with last week's departing chef, Jeremy Madden - who got the axe after mistakenly sending up a sample plate - to review his time on the FOX show and found out that he's different from the person you saw on TV.
"I'm not as dumb as I looked on the show, promise," Jeremy said. "I really am a capable chef and I do know what I'm doing."
In what made it to air, the 22-year-old lead cook from Los Angeles was sometimes confused and often called out by his colleagues on the men's team, but he's understandably got it more together when he's not under pressure to please a Michelin-starred chef with cameras all over the kitchen.
There's one slip-up that he'll completely admit to, however. "I would definitely not have taken that plate up!" he said, referring to the act that ultimately caused his downfall. But he's not interested in nitpicking his experience on the show. You can always look at things and say what you would do differently," he continued. "I don't dwell on it. I'd rather think about what I'm going to do better next time."
Jeremy confided that there's one thing that's exactly like it appears on the show: the men definitely had a problem working as a team. "We did at the beginning because we didn't know how to interact with each other. We didn't want to step on each other's toes, or get into each other's faces," he explained. "The second time I almost got eliminated and [Gordon] Ramsay pulled me aside and talked to me, that was [our] wake-up call."
Not that he was expecting it to be a cakewalk. "I really thought it was going to be as bad as it was," he said with a laugh. Yet he came away from the trial by fire with "Confidence, and overall experience. I feel like someone jammed ten years of experience into the time I was on the show."
Which of the remaining cheftestants does he think has the capacity to win Hell's Kitchen? "I think Ja'Nel. I think Jessica, Michael and Barrett, and even Raymond," he said. "Those are the people you're going to want to watch."
As for Jeremy, he's recently finished helping to open one restaurant in Simi Valley, and is now working at another one. His ultimate goal is that of all good chefs: to have his own restaurant.
He's also encouraged by the fact that he was worthy of working for a world-famous chef, however briefly. He credits a one-on-one conversation he had with Chef Ramsay for reaffirming his decision to enter the culinary profession. "I'll always remember that," he said. "I'll always feel like this is what I'm meant to do."
Even though he's no longer on the show, you can still keep up with Jeremy on Twitter (@JeremyHK11). Hell's Kitchen continues tonight at 8 PM ET/PT on FOX.
(c)2013 Brittany Frederick. Appears at Starpulse with permission. All rights reserved. No reproduction permitted. Visit my official website and follow me on Twitter at @tvbrittanyf.