'Hell's Kitchen': Amanda Giblin After Her Elimination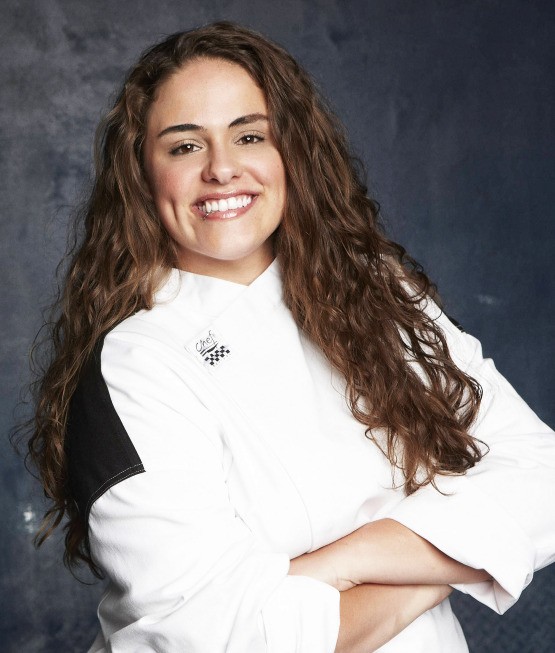 After Amanda Giblin's exit from FOX's Hell's Kitchen, BFTV caught up with the 28-year-old executive chef from Orange County, New York to get her post-competition thoughts.
"I am a damn good sauté chef! I rocked the fish station every time I was put there. I am mostly proud to be associated with such a wonderful, strong group of women!" Amanda enthused, though she also told us, "I would have taken better control over the situation, not allowing myself to get so upset and frazzled."
What did she take away from her time in Hell's Kitchen? "I find as a Chef now, I'm more confident in my decisions, assertive, and I am not afraid to take risks. The show has changed me significantly because now I know I can accomplish and succeed at anything I put my mind to," she explained, adding that there's one big thing that she learned from Chef Gordon Ramsay. "Communication is key! Chef Ramsay beats into our heads, 'It's not how you start, it's how you finish.' I find I repeat this to myself on a daily basis!"
Speaking of the legendary chef, Amanda told us what it was like to spend time in his company. "Chef Ramsay is a really funny guy," she said. "The day that the red team spent on the yacht with him [in episode three] was awesome. We were able to pick his brain a little bit. When Chef Ramsay left us, a smaller boat pulled up to grab him and he sped away like Charlie Townsend, secret agent. From that moment on, we referred to ourselves as 'Gordon's Angels.'"
"My favorite memories from the show are definitely Vegas, the G6 to Temecula, and of course the kid in me loved Knott's Berry Farm!" she continued. "I made a lot of new friends on the show. I talk to most of them on a daily basis. I currently work alongside Jessica Lewis. I am really close to Danielle Boorne, as well as Jacqueline Baldassari, and Barret Beyer."
If you want to check out Amanda's cooking for yourself, "Right now I am currently working as a sous chef at Citi Field, home of the New York Mets," she told us. "I am working on some self-projects and starting a business." Fans can keep up with Amanda on Twitter (@AmandaHK11 or @ChefAmandaG) and on Facebook (chefamandag).
She also told us what some of her favorite restaurants are. "Having access to NYC leaves the door wide open," Amanda said, "but a  few of my favorite chefs are Harold Moore for Commerce, I love Peter Callahan's work, and my favorite hidden gem in NYC is The Place on West 4th Street."
Hell's Kitchen continues tonight at 8 PM ET/PT on FOX.
(c)2013 Brittany Frederick. Appears at Starpulse with permission. All rights reserved. No reproduction permitted. Visit my official website and follow me on Twitter at @tvbrittanyf.