'Hell On Wheels' Season 3 Finale: Train Calling In The Distance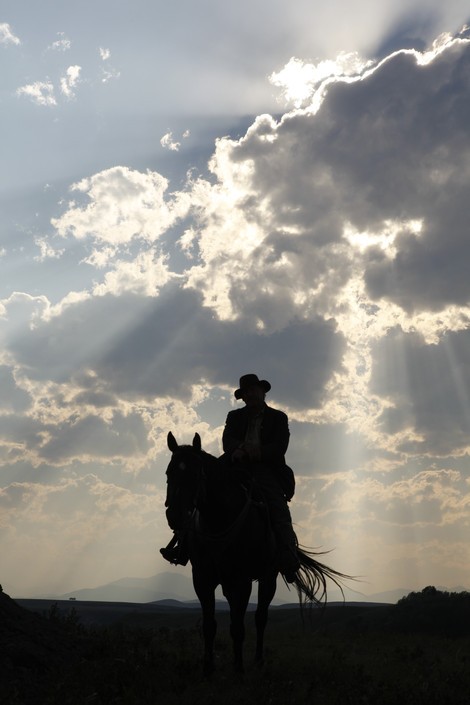 Well, I knew that the Mormon girl that Bohannan slept with earlier in the season would have significance later on. She looked far too young for Bohannan, and sleeping with her, when she came to him, didn't quite seem in tune with his gentlemanly style.  I thought it was an indication that he was no longer courtly, that the death of Lily had liberated him, and that was true enough ...

But in the season 3 finale tonight, we find out a much specific reason: she's pregnant with Bohannan's baby (she says she's 18, by the way), and Bohannan figures that marrying her would be a way of getting out of the noose that her Morman father had planned for him.  And Bohannan, in a wild twist, figured that right.

Not only that, but the Bishop who marries them is none other than the Swede.  No one knows the truth of what he did - only the son, who is with Ruth and the railroad.  The Swede decides that he would rather let Bohannan live, so he can subtly torture him over the years.   A wild ending in itself.

But not only that - Elam, on his way to save Bohannan, gets attacked by a bear.  Eva is sure he is dead. I'd say not - Hell on Wheels would be crazy to kill offf such an important character.

And, with Bohannan nowhere to be seen, Ulysses S. Grant has no choice but to acquiesce in Durant's reappointment to run the railroad.

All of which sets up a powerful last scene.   Bohannan is farming, thirsty.  His wife wants to bring him water, but the Swede takes the water instead.   In the distance, we and Bohannan can hear the railroad. Elam and the bear are both stretched out, unconscious.  I'm betting Elam will rise and the bear will not.

The haunting thing about that last scene is that Bohannan, married with a child on the way, has found part of what he always wanted.  We'll see how it turns out next season, which I'm hoping will rise up as well.