Helicopter Crash Lawsuit Against Elle MacPherson's Billionaire Husband Withdrawn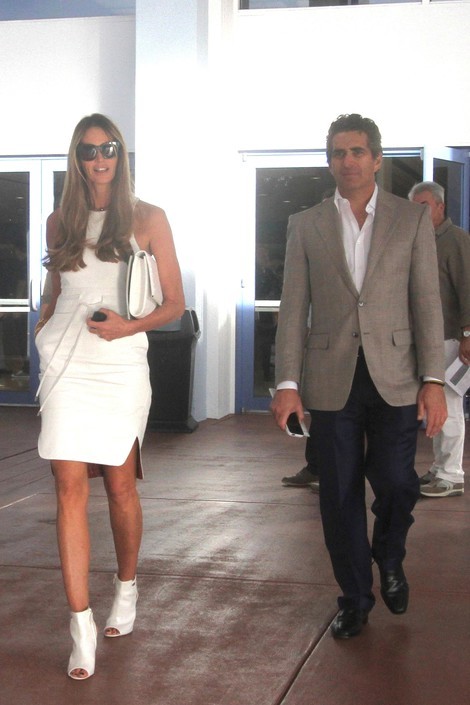 The lawsuit filed against Elle MacPherson's husband Jeffrey Soffer over a helicopter accident which killed his friend has been withdrawn.

Soffer, who owns the Fontainebleau Hotel in Miami Beach, survived the accident in the Bahamas in 2012, however his friend Lance Valdez was killed when the aircraft crash-landed.

Last December, Soffer was hit with a wrongful death lawsuit from Valdez's widow, Dasha Gogoleva, who accused the billionaire of flying the helicopter without a licence and later persuading pilot David Pearce to say he was at the controls.

The suit, which was filed at Miami Federal District Court in Florida, has now been withdrawn.

Soffer's attorney Bob Martinez tells New York Post gossip column Page Six, "We were not surprised by the decision to withdraw this lawsuit, which was riddled with factual errors and unfounded accusations. The case collapsed just a few weeks after the lawsuit was filed... Before we even had a chance to respond, confirming that it was... frivolous."

Macpherson and Soffer revived their relationship after the accident and married in 2013.