Helena Bonham Carter Joins 'Les Miserables' Cast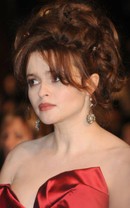 Helena Bonham Carter is to reteam with her The King's Speech director Tom Hooper for the latest movie adaptation of stage musical Les Miserables.

The actress has joined Hugh Jackman and Russell Crowe in the film - as Madame Thenardier - according to Britain's The Daily Mail.

Jackman will lead the cast as Jean Valjean, while Crowe has reportedly accepted the role of Inspector Javert.

Bonham Carter portrayed the Queen's mother in Hooper's Oscar-winning film.

Shooting on Les Miserables is expected to start early next year. The film is scheduled to open in December.