Helena Bonham Carter Hired An Astrologer For Elizabeth Taylor Role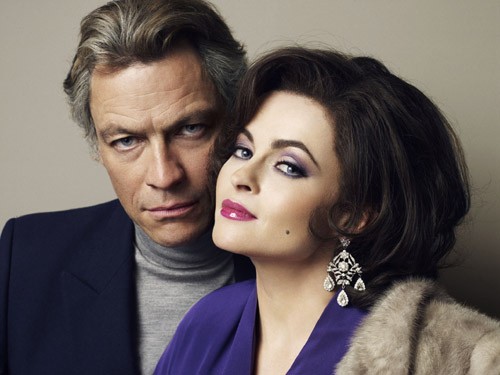 Helena Bonham Carter consulted an astrologer before playing late Hollywood star Elizabeth Taylor.

Tim Burton's wife steps into the British actresses' shoes in new British TV movie Burton & Taylor, opposite Dominic West as the star's on/off husband Richard Burton.  Carter admits she turned to a stargazing friend for some spiritual tips on how to portray Taylor.

Carter tells The Guardian, "I went to an astrologer... I've got a really good friend called Darby Costello. If I can't make a decision, I go to Darby and... she won't tell me what to do, but she can distill characters.

"She knew Elizabeth. She'd not actually met her, but she'd distilled her. She said that Elizabeth was a big Pisces, and was often attracted to people who were broken - she needed to heal them. This was her take on Burton: when she got down, she always had the capacity to get up, whereas he was laden with guilt, and obsessed with death... I said to Darby, 'Can you just see if we would have got on?' And the first thing she said about me and her was that she would have felt very safe with me."

The kooky actress also took samples of both Taylor and Burton's handwriting to an aunt who specializes in graphology, adding, "My aunt said he was more of an academic than an actor. He should have been an academic."