Helen Mirren Was 'Intimidated' By Joe Pesci

Helen Mirren was terrified of working with Joe Pesci on their new movie Love Ranch, because she felt "intimidated" by the star's acting skills.

The Oscar-winners team up to play Charlie and Grace Bontempo in the new film, which is based on the lives of real couple Joe and Sally Conforte, who opened America's first legal brothel in Nevada in the 1970s.

And despite starting her acting career almost two decades earlier than her co-star, Mirren admits she couldn't help feeling outwitted by the Goodfellas legend.

She tells Britain's Daily Express, "He's such an icon of American cinema so I was really nervous and very intimidated by him. He is a fantastic actor and a massive part of American culture and being English I really felt out of my depth."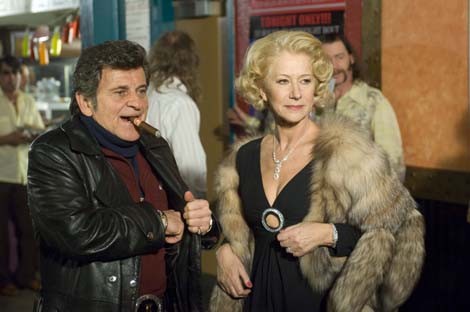 Click Here For More Love Ranch Pictures