Helen Mirren Shows Off Her Curves, Wins Lifetime Achievement Award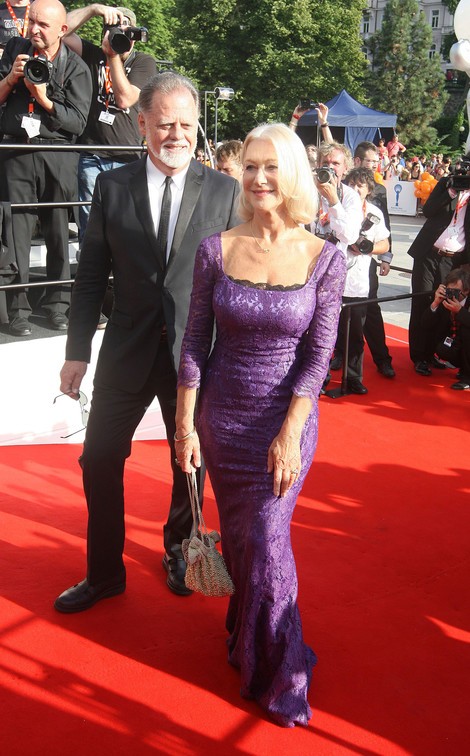 Helen Mirren has got it going on. As we've pointed out in the past, she looks fab for 66. She wore a form-fitting purple gown while receiving the Lifetime Achievement Award at the Karlovy Vary International film festival in the Czech Republic over the weekend.
This past spring she encouraged fans to donate lightly used bras to charity to help disadvantaged African women. Brassieres are one of the most desirable items in West Africa because they are so complex to manufacture.
She stars in the upcoming film "Hitchcock" about the making of "Psycho." Mirren plays spouse/collaborator Alma Reville, while Scarlett Johansson and James D'Arcy portray Janet Leigh and Anthony Perkins.
See more photos of Helen...